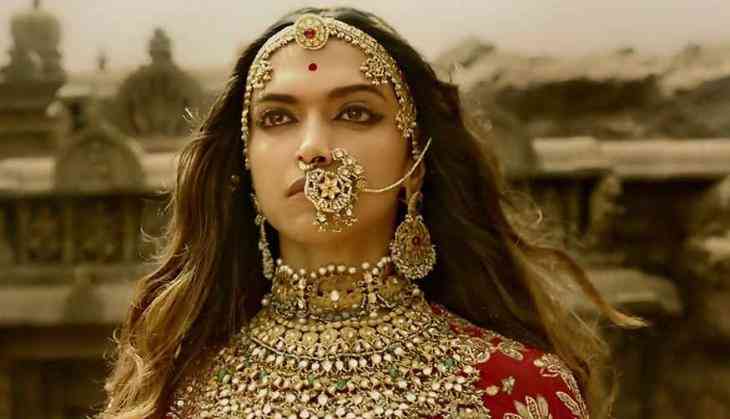 Rajasthan royal writes to PM Modi, others on 'Padmavati' row
MK Vishvaraj Singh, a royal member of Udaipur's Mewar, penned a letter to Prime Minister Narendra Modi, the Union Ministers, Central Board of Film Certification (CBFC) chief Prasoon Joshi and others, requesting them to withhold the certification and release of the Sanjay Leela Bhansali directorial 'Padmavati.'
Information and Broadcasting minister Smriti Irani, Human Resource and Development Minister Prakash Javadekar, Rajasthan Chief Minister Vasundhara Raje and Superintendents of Police were also mentioned in the recipient list.
"You are requested not to certify or permit the release of the film in its present form," Singh urged, adding, "It is the responsibility of the Government to safeguard the history of our country and the dignity of its citizens".
Bhansali, in a recent video, assured that the magnum opus is based on reliable sources and is a tribute to the valor of the Rajput queen.
However, Singh raised objections that the film is about his family and a chapter in the history of Mewar, but no one approached them to verify the facts or get permission.
He further said that he doubts the accuracy of historical facts in 'Padmavati' as it is reportedly based on Padmawat, an imagery poetry of the Sufi poet which also includes thinking and talking parrots.
He pointed out that the movie-makers have not come up with a "well established and accepted historical source" and such errors could not be pointed out if the screening is done now.
On the argument that one cannot judge a film until it has been seen, Singh said the first song 'Ghoomar' alone displays an incorrect portrayal of Rani Padmavati.
"If the film professes to be history and its maker goes on record to claim that he has kept in mind cultural sensitivities, it is an artistic and historical fraud to portray an incorrectly attired courtesan-like painted doll in the song as the very 'queen' the film purports to pay obeisance to," he wrote.
The Royal member raised concerns about the effect of the movie on the future generation, who will see a distorted history of Mewar.
"Allowing our history and culture to be misrepresented in such a manner before the public does make one question the ability and intentions of the Government," he said.
Singh argued that misleading the public and hurting the sentiments of a community is a crime under Indian constitution, but the entire situation has only provided free publicity to the makers.
Lastly, Singh said, "allowing commercial interests to override the sanctity of national pride and heritage would be a failure on the part of the Government and will not behove well for times to come".
The letter came hours after Queen Mayuri Singh of Bundi came out in support of Bhansali and said "let the movie release first".
The period drama starring Deepika Padukone, Ranveer Singh, and Shahid Kapoor has been facing protests from various communal groups, including Shree Rajput Karni Sena, for allegedly tampering with historical facts.
The Karni Sena, which demolished the sets of the movie in Jaipur and also thrashed Bhansali, last month, again, warned the director that he would face consequences if the movie distorted historical facts.
The movie is slated to hit the theatres on December 1.
-ANI