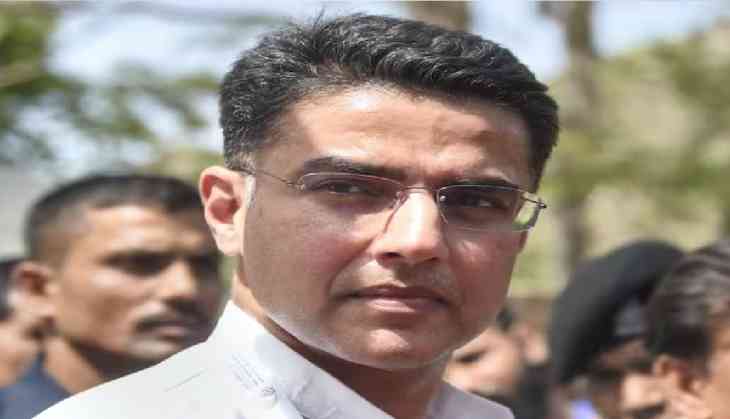 Ahead of the Assembly session, former Rajasthan Deputy Chief Minister and MLA Sachin Pilot is all geared up to hold marathon public meetings in different districts in the desert state.
Pilot took to Twitter and announced the schedule of public meetings, starting tomorrow, January 16th.
I will be among people and workers in various districts of Rajasthan.

The schedule for public meetings and interactions is as follows:

16 January - Nagaur
17 January - Hanumangarh
18 January - Jhunjhunu
19 January - Pali
20 January - Jaipur pic.twitter.com/iPvv5PFKtJ

— Sachin Pilot (@SachinPilot) January 12, 2023
As per the schedule, Pilot will conduct public meetings in five districts between January 16th and January 20th.
On Wednesday, during the ongoing Bharat Jodo Yatra, Pilot met with senior Congress leader Rahul Gandhi in Punjab and announced that he will address the 'Kisan Mahasammelan' to be held from January 16th to 19th in several districts, including Nagaur, Hanumangarh, Jhunjhunu, and Pali. Additionally, he will address a students' meeting in Jaipur on January 20th.
"I will be among people and workers in various districts of Rajasthan," tweeted Sachin Pilot. As per the schedule, Pilot will address the first public meeting - 'Kissan Sammelan' - in Parbatsar on January 16th. "The local leaders were seeking time for a meeting for a long time, but due to Bharat Jodo Yatra, it was postponed. The meetings aim to encourage the workers and public, and maintain Pilot's connection with them," said an MLA close to Pilot to HT.
The series of back-to-back meetings - which will be attended by various sections of society - is viewed as an expansion of the ongoing 'Bharat Jodo Yatra' campaign, with the goal of engaging and connecting with a larger number of individuals.
Also Watch: Over 500 quintals of Mahaprasad distributed among 2 lakh devotees in Maharashtra [WATCH]
Meanwhile, the Rajasthan Government is also conducting 'Chintan Shivir' in the capital city Jaipur for two days. The primary focus of the shivir is to review the progress of schemes and budget announcements. The meeting will be chaired by Chief Minister Ashok Gehlot with all state ministers.