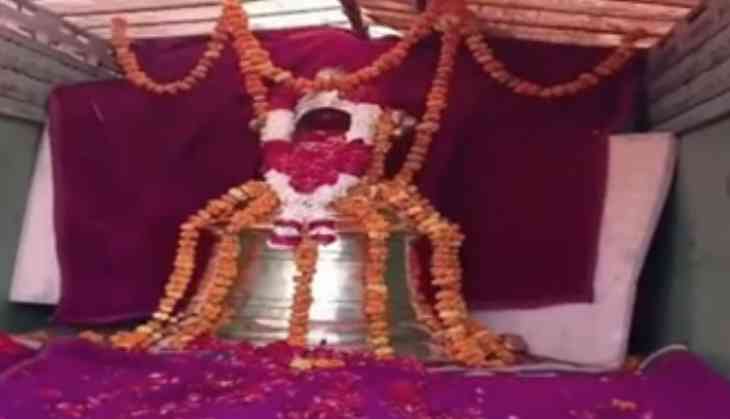 Residents of Rajasthan's Tonk were surprised when a 525 kilogram bell arrived for the famous Kotri Shyam Temple. This huge bell is likely to be the largest and heaviest bell installed in the temples of the desert state.
In fact, the Kotri Shyam Temple is the center of devotion for millions of devotees in the Bhilwara district. Here, devotees have decided to install a massive bell in the temple on the lines of Ayodhya. For this, devotees have ordered the bell from Jalesar in Uttar Pradesh. The bell was prepared at a cost of 4 lakh 21 thousand rupees.
Viral News: Virat Kohli loses phone, but why is Zomato being targeted on Internet?
Notably, Devli is considered the birthplace of Kotri Shyam. Whenever Kotri Shyam's marriage takes place with Tulsi, the marriage procession is taken from Devli. Uptown also comes from Devli to take the bridegroom to the house of Thakurji.
It is believed that Kotri Shyamji fulfills all the wishes of the devotees.a