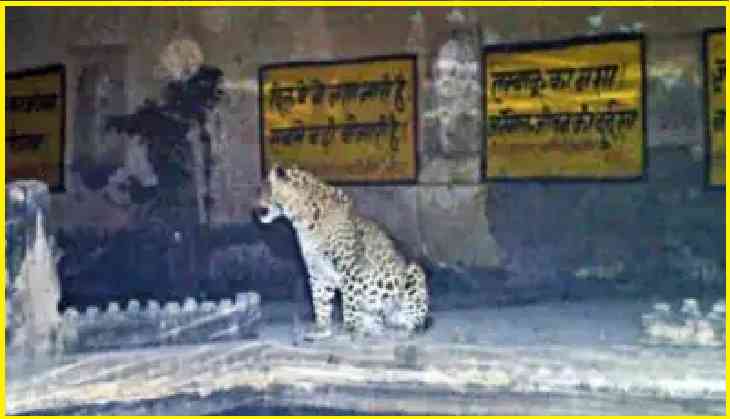 Leopard remains untraceable
A leopard, that had entered a government school in Kota a week ago, has made the old building his home. The forest officials installed cameras to record the wild animal's movement and also put up cages to capture it, but failed.
When the team was unable to trap the big cat, a decision was made to tranquillise it. On November 23, a team from Ranthambore National Park (RNP) traveled to Kota specifically to tranquilize the leopard, but they were unable to locate it.
The government school building - ­ Nanta Mahal - is huge and it is difficult for the forest officers to locate the animal within the premises.
"The location of the cages was changed. But the leopard is a shy and intelligent animal and did not enter. Now, the only option is to dart and safely rescue the animal," said a forest official.
According to reports, the forest department avoided using a tranquilizer dart on the leopard after learning that it was a female and that the wild animal could be pregnant.
Also Read: Weather Update: Mercury dips in Rajasthan, Fatehpur coldest at 3.8; check full forecast here
However, the local residents are making the task more difficult for the forest officials as they are continuously disturbing the animal. The neighboring houses are playing loud music so that the leopard does not enter their premises.
In the meantime, the school administration is holding classes for children at community centers.