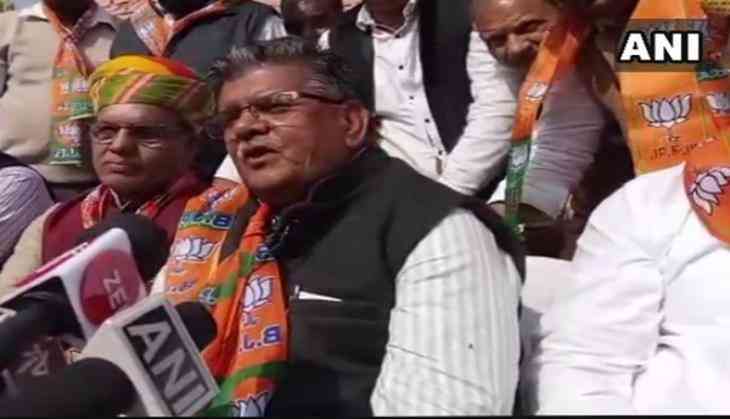 Rajasthan Home Minister Gulab Chand Kataria on Wednesday appealed the protesters to protest peacefully over the release of the controversial film Padmaavat.
Talking to reporters here, Kataria said, "We have appealed protesters that if they want to protest while being within the framework of law and order, they can go ahead with it."
He said that maintaining law and order in the state is his duty and would not allow anyone to disrupt it.
"Rajasthan government along with four other states had moved the Supreme Court against film Padmavaat but their petitions were rejected. So, historians and Rajput community should also put forward their arguments," Kataria said.
He, however, added that as a matter of fact, there are not many cinema halls in Rajasthan which are ready to screen the film.
Sanjay Leela Bhansali's magnum opus is all set for a worldwide January 25 release in Hindi, Telugu and Tamil.
The film is based on 16th-century Sufi poet Malik Muhammad Jayasi's epic poem 'Padmaavat'.
The flick has run into trouble since its inception, as members of several Rajput factions have accused the director of the film of distorting history.
Rajput Karni Sena Chief Lokendra Singh Kalvi on Wednesday said that team Padmaavat cannot be allowed to earn profit by defaming Rajputs.
"We are adamant on our stand that this film Padmavaat should be banned; there should be a self-imposed curfew by people. We cannot let them earn profits by defaming us," Kalvi said while addressing a press conference.
The Karni Sena also condemned the violence erupted against the release of the film.
Yesterday, Kalvi had urged people to impose curfew in cinema halls and stop the screening of the movie.
--ANI