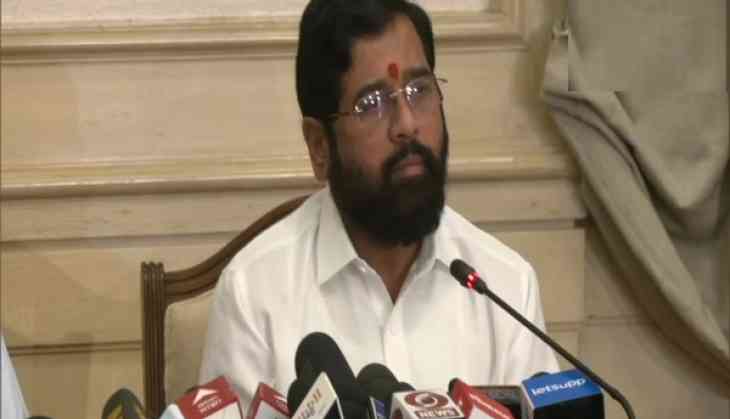 A day after former chief minister Uddhav Thackeray cautioned Congress leader Rahul Gandhi against criticising the VD Savarkar, CM Eknath Shinde on Monday hit out at Wayanad MP saying that the latter should go and stay at the Andamans jail like Savarkar if he can.
"The citizens of Maharashtra are upset with what Rahul Gandhi said. Rahul Gandhi should go and stay at the Andamans jail for one day if he can," Shinde said on Monday while talking to reporters.
He further announced to organise Savarkar Gaurav yatra throughout the state. "We will organise Savarkar Gaurav yatra throughout the state to inform about the sacrifice of Savarkar," Shinde said. Maharashtra CM also said that insulting Savarkar means insulting the people of the country.
"Veer Savarkar's insult by Rahul Gandhi is condemnable. He (VD Savarkar) dedicated his life to the country and Rahul Gandhi is insulting him along with criticising our country's democracy abroad. Insulting Savarkar means insulting people of the country," he added.
Taking a swipe at Uddhav Thackeray for diluting the Sena's core principles by joining hands with the Congress and the Nationalist Congress Party (NCP), Shinde said, "Those who used to say earlier they won't tolerate the insult of Savarkar were wearing black bands in support of Rahul Gandhi. It's unfortunate. They (Uddhav Thackeray) said they won't tolerate Rahul Gandhi's remarks. Will they beat them with shoes the way Balasaheb Thackeray did?"
Rahul Gandhi, who was disqualified from Lok Sabha last week following a court verdict in a defamation case, said that he is not Savarkar."My name is not Savarkar, my name is Gandhi and Gandhi does not offer an apology to anyone," Rahul said on Saturday in a press conference following his disqualification as an MP after conviction in a defamation case.Rahul Gandhi was disqualified as a Member of Parliament following the Surat court order convicting him in a criminal defamation case over his 'Modi surname' remark.
Thackeray had also warned Rahul Gandhi to not insult Vinayak Savarkar adding that demeaning Savarkar would create "cracks" in the opposition alliance."Savarkar suffered unimaginable torture in the Andaman cellular jail for 14 years. We can only read the sufferings. It is a form of sacrifice. We will not tolerate the insult of Savarkar," Uddhav said."Veer Savarkar is our God, and any disrespect towards him will not be tolerated. We are prepared to fight, but insulting our Gods is not something we will tolerate," he added.However, Shiv Sena (UBT faction) whose Sena faction is an ally of Congress and the NCP in the state skipped the dinner organised by Congress President Mallikarjun Kharge for all like-minded Opposition parties at his residence on Monday.
Also Read: Akanksha Dubey death: Case registered against 2 people