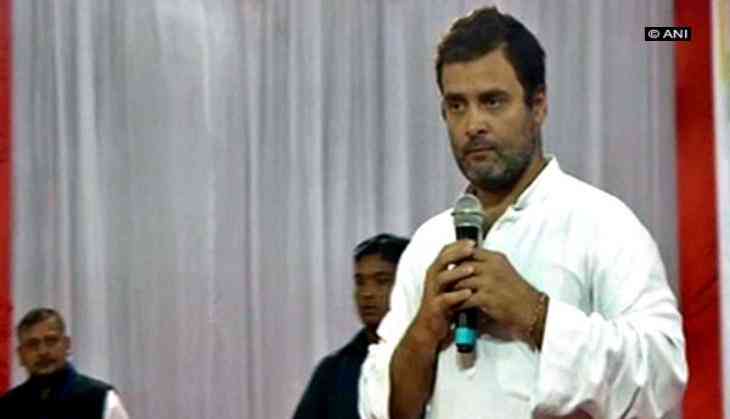 Congress Vice-President Rahul Gandhi on Thursday visited flood affected areas at Lakhimpur in Assam.
He visited the flood affected areas along with the villagers.
Taking to them he said, "We will pick up this issue and discuss about the flood situation in the Parliament."
He further said that the villagers deserve compensation as it is their right.
"We will fight your fight and provide you with justice that you deserve," he added.
Earlier on August 1 Prime Minister Narendra Modi reached Guwahati to take stock of the flood situation in the state.
On July 25, an Inter-Ministerial team, comprising seven members, had visited the state to assess the damage caused by recent floods.
After meeting Assam Chief Minister Sarbananda Sonowal on July 18, Prime Minsiter had send sent the seven-member team to state.
The Assam State Disaster Management Authority (ASDMA) says that 11,93,458 people have in 1,795 villages of 24 districts have been affected by the floods.
As many as 79 people have lost their lives in the devastating floods, eight of them from Guwahati.
Assam has been dealing with heavy floods since mid-July.
-ANI