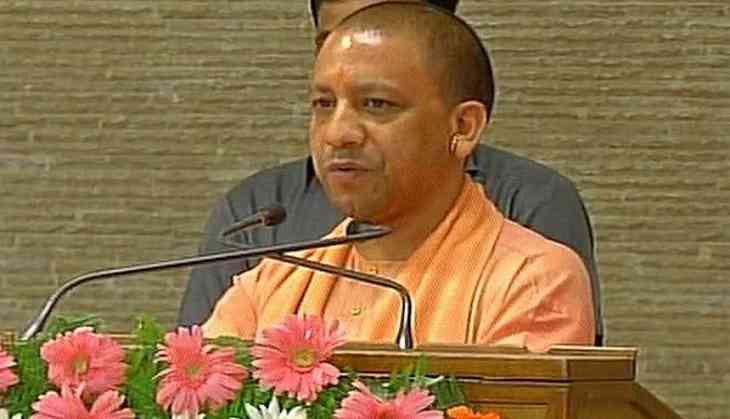 Uttar Pradesh Chief Minister Yogi Adityanath on 10 October trained his guns on Congress Vice President Rahul Gandhi and accused him of being more interested in Italy than in the people of his parliamentary constituency Amethi.
He also taunted the Amethi MP for not coming to his parliamentary constituency often and rather visiting Italy more.
Addressing a public rally here in the presence of BJP President Amit Shah, Union Minister Smriti Irani and other senior party leaders, he ridiculed the Gandhi scion by saying that while "all-round development" had been ushered in by Prime Minister Narendra Modi, Rahul Gandhi was still asking what had been done in the past three-and-a-half years of the NDA regime.
"It is not his fault but that of the Italian glasses he wears over his eyes," the monk-turned-politician, known for his acerbic and direct attacks on his opponents, said and dared the Congress leader over the Samrat cycle factory land.
"This land belongs to the people, the farmers of Amethi and cannot just be grabbed by the Rajiv Gandhi Foundation or any family," he said, adding that the land was not "kisi parivar ki bapauti".
Referring to the land grabbing charges against the Congress Vice President's brother-in-law Robert Vadra, he said that times have changed, the BJP was in charge now and that under such circumstances "kahin damaad zameen hadpe, Kahin beta hadpe...ye nahin chalega ab".
Lauding the hard work put in by Union Minister Smriti Irani for the development of the constituency, he referred to her as the sister of Amethi and pointed out that the "culture of middlemen propounded and patronized by the Congress had come to an end now".
Questioning the contribution of several generations of the Gandhi family towards Amethi and Rae Bareli, the Chief Minister said that Rahul Gandhi will now have to answer how if everything was done and now nothing was being done, why did it take 70 years for a Prime Minister to work on basic issues like construction of toilets, schools, improving healthcare, houses for the rural and urban poor and timely supply of fertilizers besides other things.
He assured the people of Amethi that the state government would work relentlessly for the poor.
He also used the occasion to target the former Samajwadi Party government in Uttar Pradesh.
Adityanath said while a target of 24 lakh houses for the rural poor had been set by Prime Minister Narendra Modi for the Uttar Pradesh government till 2019, and that 9.70 lakh houses had to be built in the first year but the Samajwadi Party government did nothing.
"We, under the guidance of Modi and Amit Shah, have given eight lakh families homes in the rural areas and 1.60 lakh to urban poor in just six months," he stated.
-IANS