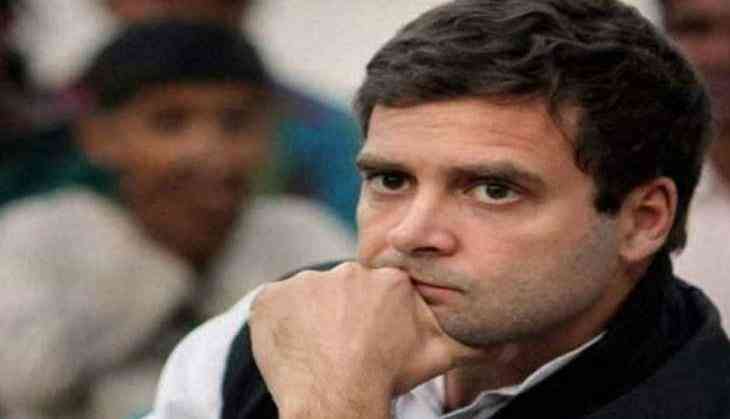 Congress president Rahul Gandhi is expected to tender his resignation today at the first Congress Working Committee (CWC) meeting after Lok Sabha Election 2019 concluded. Rahul Gandhi took "100 per cent responsibility" for the defeat of Congress in the national election.
Sources said that Gandhi offered his resignation, however, it was rejected by party Chairperson Sonia Gandhi. Later Rajasthan Chief Minister Ashok Gehlot called the reports "baseless and irrelevant". "We shall never forget that it was because of Rahul Gandhi's tireless efforts and fighting spirit that Congress was able to put up a strong challenge to the NDA government," he said.
The top leadership body of Congress will introspect what went wrong in the party's performance in the national election after BJP-led NDA won over 350 seats in the 542 Lok Sabha constituencies that went to polls.
Fifty-two members of the Congress Working Committee, which includes UP general secretary Priyanka Gandhi Vadra, UPA chairperson Sonia Gandhi, former PMhan Singh and the chief ministers of all Congress-ruled states - Punjab, Madhya Pradesh, Rajasthan and Chhattisgarh - will meet today to analyse the party's debacle showing in the national election.
Several leaders and party's state unit chiefs have tendered their resignation over the party's poor performance. Raj Babbar took the responsibility for the Congress's debacle in Uttar Pradesh and resigned as Congress state president. "The results are depressing for the Uttar Pradesh Congress. I find myself guilty of not discharging my responsibility in a proper manner," he had tweeted.
Congress Chief Rahul Gandhi lost Amethi, a home turf, to BJP's Smriti Irani. Taking 100 per cent responsibility. The Congress won 52 seats across the country, while the BJP scored 300-plus tally. In short, the Congress has been wiped out in 17 states and Union Territories in the national election.