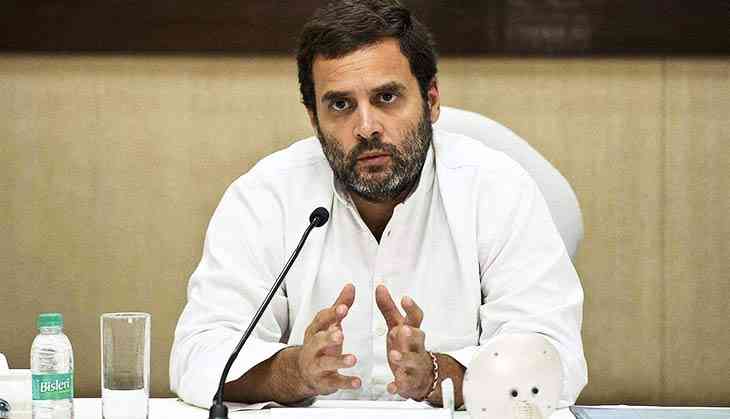 The Bharatiya Janata Party (BJP) on 9 October mocked Congress vice-president Rahul Gandhi over his visit to Gujarat, stating that it is not going to make much of a difference.
Speaking to ANI, BJP leader Syed Zafar Islam said, "Rahul Gandhi's tour is nothing but talks on development, which totally lacks in his party. Also, in many of his constituencies, we have seen his pictures on the missing list, this shows what kind of a minister he is and how much is being loved by his people. Whenever he goes out on any campaign he is handed a written speech which he learns it like a parrot without even understands the meaning. This time too the same is happening".
Echoing similar views, another BJP leader C.K. Bose said, "The Congress party is in complete disarray; the activist or leaders of the party are totally confused. No one is guided nor given guidance under Rahul Gandhi leadership. If we go to see, he himself is confused so how would he direct or guide his party men. Also, him visiting Gujarat will not make much of a difference."
On October 4, Rahul Gandhi began his visit to his parliamentary constituency Uttar Pradesh's Amethi.
Rahul's trip triggered headlines after Amethi's district authorities suggested him to postpone his trip due to security concerns.
- - ANI