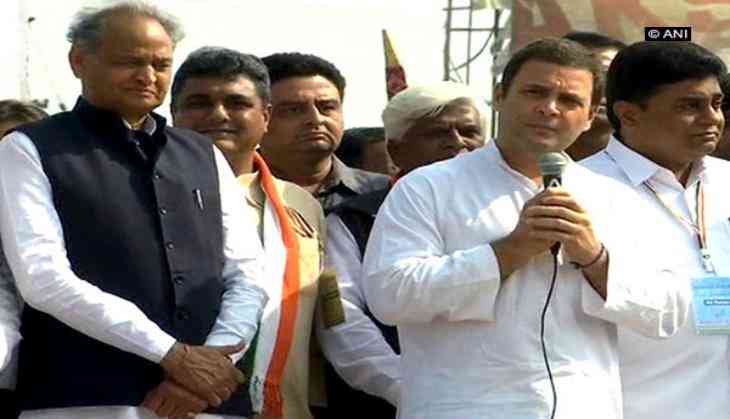 Congress vice-president Rahul Gandhi on 11 November said that structural changes are needed in the Goods and Services Tax (GST).
Speaking at a rally in Gandhinagar, Raul Gandhi said, "It's a good thing that the Bharatiya Janata Party (BJP) government has slashed the tax rate from 28 percent to 18 percent for many products due to the pressure made by the Congress party and the people of India."
He further said, "We are still not happy and won't stop here. India doesn't want five different types of taxes, we want one. There's a need to make structural changes in the Goods and Services Tax (GST)."
Earlier on Wednesday, while interacting with traders in Gujarat's Surat, Congress vice-president said they (Congress) will reassess and restructure the Goods and Service Tax (GST), if they come to power at the Centre in the 2019 general elections.
"We were against the implementation of GST because the Government's version was not right. Eventually when Modi ji realised it was a mistake, he said Congress was also a part of it," Rahul said.
He further said that ruling government's version of GST is not the actual one and accused the Centre of making the uniform tax reform "complex".
"GST is one tax reform not five tax. The Centre does not know the meaning of GST. They made the GST complex. We asked them for a simple version," he said.
Rahul further asserted that the Congress Party had cautioned the government about the drawbacks of implementation of the GST in the "wrong way".
-ANI