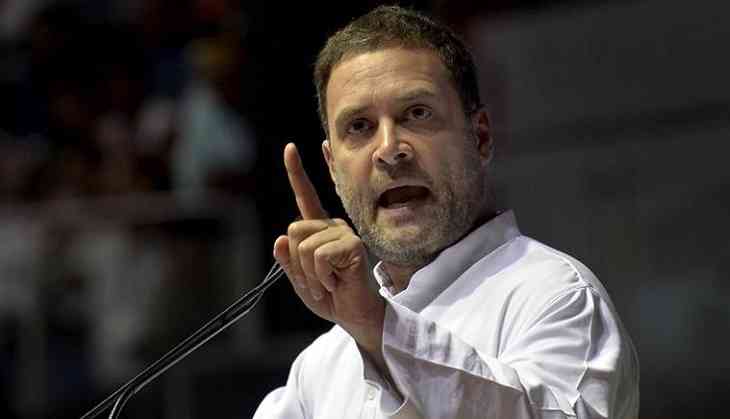 The Grand Old Party, Congress in the key party meet 'Congress Working Committee' on Sunday has announced that they have come up party chief Rahul Gandhi as Prime Minister face for their party in 2019 Lok Sabha Elections. They are even planning for the alliance in order to give a stiff challenge to ruling Bharatiya Janata Party (BJP) in 2019 Lok Sabha elections.
However, Gandhi had also warned fellow party members to not to land in any controversy that can hamper Congress' bid in the next general elections. Moreover, Rahul Gandhi warned them with dire consequences. The newly-constituted Congress Working Committee (CWC) has authorised Rahul Gandhi to take decisions on pre-poll and post-poll alliances.
In his address at the CWC meet, Rahul Gandhi said that he is fighting bigger fights. "Everyone has the right to speak in party forum but if a party leader gives a wrong statement and weakens this fight, I will not hesitate to take an action," he added.
On Rahul Gandhi to be elected as Prime Minister face in 2019, Congress party leader Mallikarjun Kharge said, he has taken the lead to stop BJP. He said, "Several states are unhappy with this government, we also wanted to expose this government's misdeeds. Rahul Gandhi exposed their failures on Rafale, bank fraud, farmer distress, Dalit problems, and jobs. The citizens of the country feel their grievances are discussed in Parliament."
Also read: Shocking! Arvind Kejriwal's two AAP MLAs questioned and sent back after landing in Canada