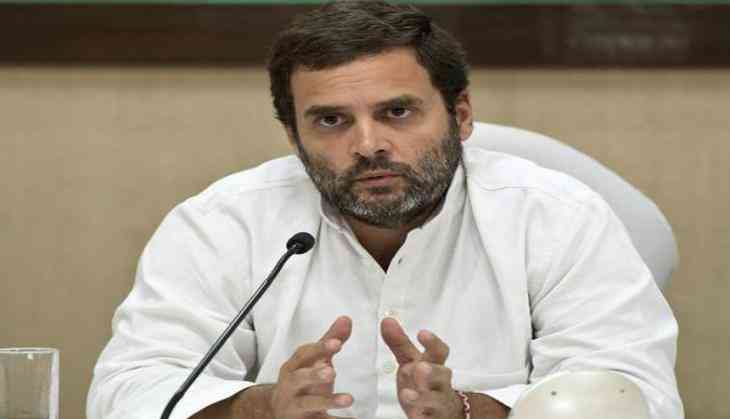 With the Bharatiya Janata Party (BJP) set to sweep assembly elections in states of Gujarat and Himachal Pradesh, the newly elected Congress President Rahul Gandhi on 18 December accepted the "verdict of the people" and expressed his gratitude towards the Congress Party workers for their efforts.
"The Congress party accepts the verdict of the people and congratulates the new governments in both states. I thank the people of Gujarat and Himachal with all my heart for the love they showed me," Gandhi wrote on Twitter.
Although the party suffered a loss, Gandhi lauded the Congress workers for fighting "anger with dignity."
"My Congress brothers and sisters, you have made me very proud. You are different than those you fought because you fought anger with dignity. You have demonstrated to everyone that the Congress's greatest strength is its decency and courage," Gandhi added in a succeeding tweet.
In the counting that is underway, the Congress is trailing with 65 seats while the BJP has won 72 seats and is leading in 27 seats in the 182-member Gujarat Assembly.
Meanwhile, in the Himachal Pradesh Assembly election, the BJP has won 19 seats and is leading in 25 seats in the 68-member Assembly, while Congress has won 11 seats in the counting so far.
-ANI