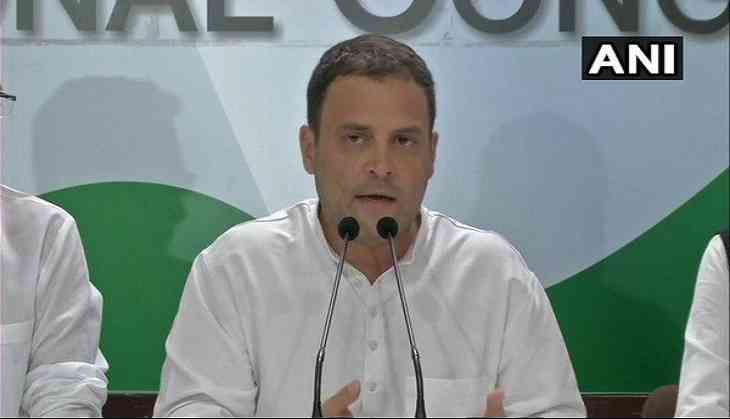 Congress President Rahul Gandhi
Congress President Rahul Gandhi has attacked Prime Minister Modi for demonetization in the country. Rahul said that demonetization was not a mistake but it was a planned an attack on the citizens to help the big businessman in the country. He stepped up his offensive against PM Modi and his government just a day after the Reserve Bank of India revealed that most of the banned cash had returned to the system.
Rahul Gandhi also said that 'notebandi is nothing less than a huge scam.'
Congress president Rahul Gandhi accused Prime Minister Narendra Modi-led Central government of "deliberately" implementing demonetisation to help his "crony capitalist friends"

Read @ANI Story | https://t.co/OCdgAoXbDG pic.twitter.com/7r9LwbKTw7

— ANI Digital (@ani_digital) August 30, 2018
Earlier on Wednesday, the central bank of India said in its annual report that over 99.30 per cent of the demonetized currency of Rs 500 and Rs 1,000 have been returned to the bank system.
As per the NDTV reports, 'in the central bank annual report, it has been mentioned that the fraction of the currency- Rs 10,720 crore- was left out of the system after the unprecedented move aimed at checking black money and corruption - an exercise that cost the government Rs. 8,000 crore.
Rahul blamed PM Modi for the loss of economy with the notes ban and he also said that PM Modi must be answerable to the common man.
He further said that 'What Modi Ji did was he took out money from your pocket and gave it to his crony capitalist friends.'
Also read: