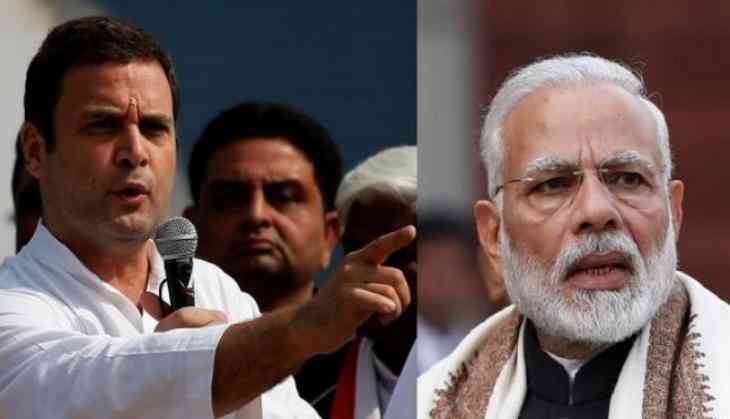 New Year had a powerpack started after Prime Minister Narendra Modi's interview on Tuesday that had a vital role in the Parliament debate today. The Congress president Rahul Gandhi and Finance Minister Arun Jaitley head a big debate on Rafale deal in Parliament. Rahul Gandhi lashed out at PM Modi and Goa CM Manohar Parrikar over 36 Rafale jet deal. After a debate in Parliament, now Rahul Gandhi dared Prime Minister Narendra Modi for a one-on-one debate on 36-fighter jets to deal from France.
"Just give me 20 minutes to debate with the PM... the one-on-one debate on Rafale, combat jets... but he doesn't have the guts," Rahul Gandhi said at a press conference on Tuesday evening.
Rahul Gandhi: I would very much like to debate one on one on the #RafaleDeal with the Prime Minister pic.twitter.com/yJcezHzGSF

— ANI (@ANI) January 2, 2019
Earlier, focusing on PM Modi, Rahul Gandhi raised his 95-minute interview to news agency ANI yesterday. "The PM said nobody is raising questions on him over the Rafale deal... No, Mr PM, it is not like that," Rahul Gandhi charged and said the PM is answerable for a lot of things.
He then posed some questions to the PM: "Did the Air Force object to the new contract? How was the price escalated from Rs. 526 crore to Rs. 1,600 crore per aircraft? Anil Ambani has never manufactured aircraft - MiG, Mirage aircraft - Did the decision of giving them the onus of manufacturing aircraft was Air Force's or the PM's?"