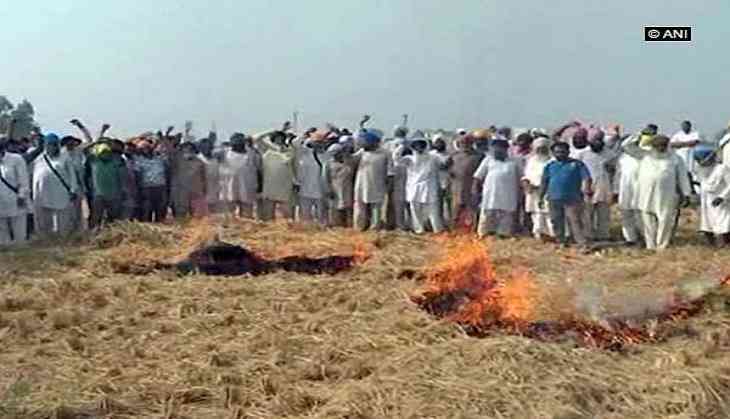 Following the lead of farmers in Sangrur, farmers in Sheikhupura village of Gurdaspur district also burnt crop residue on 12 October to protest government's prohibitory orders on stubble burning.
The protesting farmers said they had no other option except to burn crop residue as substitute to stubble burning was expensive machinery, which was not a possibility for debt-ridden farmers.
"We have no other option except to burn this crop residue. Farmers of Punjab are under debt. Punjab government has not done anything to get farmers free from debt," said President of Bhartiya Kisan Union, Charan Singh.
Farmers said they were burning stubble in protest to demand machinery and subsidy from the government.
"We demand government to provide us machinery, give us subsidy and give diesel in cheap rates," said a protesting farmer.
"We know there is pollution due to this, but we do not have any proper solution," he added.
Stubble burning has become a major concern for authorities as it causes air pollution as well as reduces soil fertility.
Following the orders of the National Green Tribunal (NGT), state government and district administration has tightened strictures against stubble burning, and booked charges against farmers, who are not following orders.
-ANI