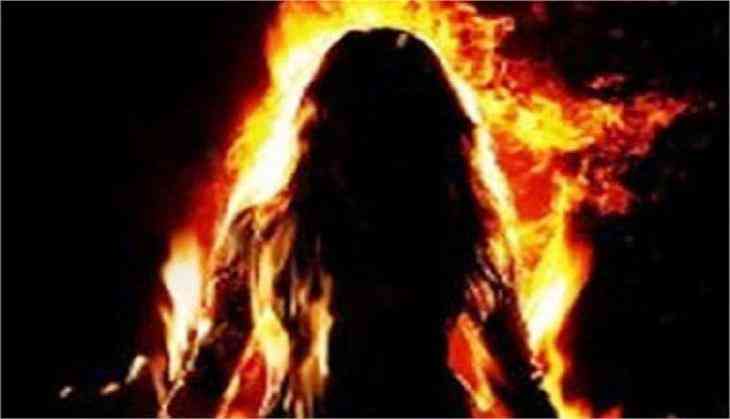 women set herself on a blaze
In a shocking incident, a woman got engaged in a verbal dispute with her husband over repeated domestic violence. The victim who is a medical student took a heinous step after a heated argument and to end the daily torture by her husband. The incident took place in Pimpri Chinchwad from Pune on Monday.
The woman who is a resident of Udyonagar, Chinchwad was in the final year of her medical studies allegedly set herself on a blaze after the fight. In the incident, both the victim and her husband suffered a burn.
As per the TimesNow report, after the fight, the victim ingested DDT powder with water which is used to kill ants. In fact, she also bought kerosene oil on the same of the incident took place. When the victim ingested the powder in the water she called her husband and when her husband returned she picked up a fight from him. In between, he fights the deceased allegedly poured kerosene oil on herself and set herself on fire. In trying to save the deceased the husband also suffered burns.
The deceased was immediately rushed to Surya Hospital but after a while, she passed away as suffered 100 per cent burns on her body. Before she died police took her statement where she narrated the whole incident. The deceased had an arranged marriage with the accuse with whom she even has a child.
The police have arrested her husband Chatan Govind Chaudhary and his parents Govind Chaudhary and Rajani Govind Chaudhary under relevant sections of IPC.
Also Read- Bandipora rape case: 3-year-old's rape in Sumbal sparks protests in Kashmir; accused's family leaves village