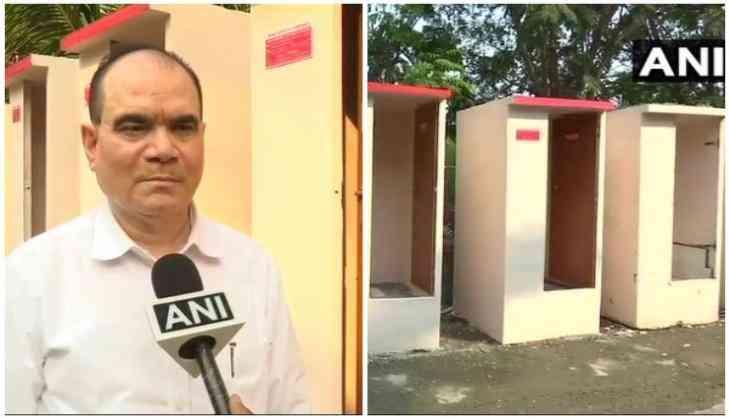 Amid the Centre's efforts towards making India Open Defection Free (ODF), a man from Pune has been contributing to it in a unique way by building toilets out of thermocol.
Ramdas Mane's company makes toilets out of thermocol with cement coating, in two hours.
"We also give these as a wedding gift to girls who don't have the capacity to build toilets and have given it to 25 girls till now," Mane told ANI.
His toilets are supplied all over the country he has supplied over 22,000 toilets all over the country.
The business of building toilets is run on no loss, no profit basis, and Mane has even been awarded various awards by different organisations and governments for his innovation, including the India CSR's with Sanitation leadership award 2016.
In 2007, he also made it to the Limca Book of records.
Mane has also received awards in foreign countries like Australia and Uruguay.
His company, 'Mane group of Companies' was started in 1993, to essentially builds thermocol machines.
Mane said that he supplies these machines in about 45 countries and that about 80 percent of the thermocol in India is made up by his machines.
Mane has also been given a patent for the thermocol recycling machine, he said.
Ramdas Mane belongs from a poor family in Satara district.
He worked hard and did part-time jobs to complete his education. He even slept on the footpath for months while completing education and was working on the night shift at a canteen of a bus stand when was in college.
Today, Mane says his company's annual turnover is about Rs 40 crores with 70 employees working there. Most of the countries buy his thermocol machine as it is cheaper as compared to an international market.
--ANI