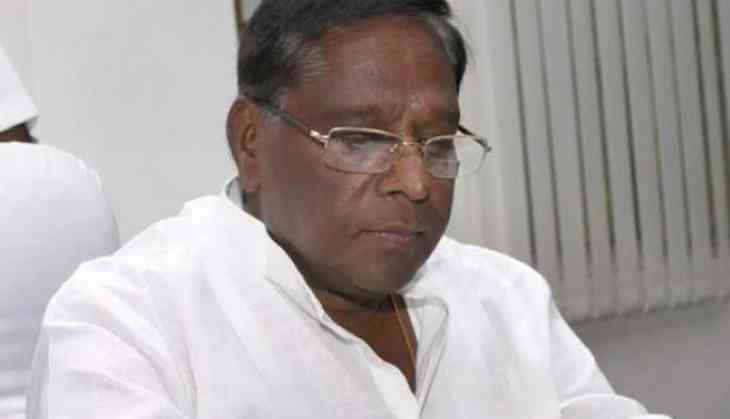 Puducherry Chief Minister V Narayanasamy Saturday accused Lt Governor Kiran Bedi of issuing 'untrue and utterly wrong information' through social media that the Centre was providing grants at 60 percent of the total budget requirements of Union Territory.

Addressing reporters here, Narayanasamy clarified that the Centre was only providing 26 percent of the budget needs under Central grants and not sixty percent as claimed by Bedi.

He claimed that of Rs 7,830 crores for the fiscal 2018-2019 the Central grant was only Rs 1,460 crores.

The territorial government mobilised Rs 2000 crores under commercial taxes, Rs 1000 crores under Excise among other levies.

Besides, the government was raising loans from open market borrowing to meet its commitments, he said.

"While the Centre's grant is only 26 percent of the budget requirements, the Lt Governor was issuing untrue information that the Centre was providing sixty percent as grants," he said.

Chief Minister, who had been at loggerheads with the Lt Governor on various issues also said the government had decided to earmark Rs 336 crores for state government-run public sector undertakings and cooperative societies towards wages and allowances of the employees.

"The file relating to this sent to Bedi was not yet cleared," he alleged.

Registering strong protest against the Lt Governor holding meetings with officials and giving directions to them, Narayanasamy said, "This is in total violation of the rules of business relating to Puducherry administration."

"Bedi had been misusing her power and acts arbitrarily, which is violative of the principles of democracy and the norms governing administration by elected government," he added.
-PTI