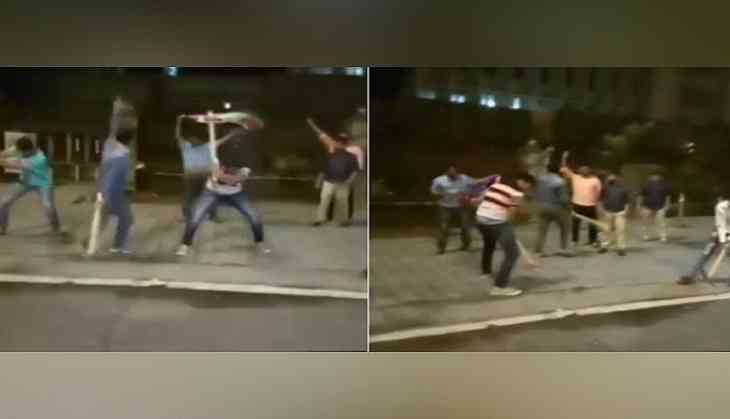 A day after Maharashtra Navnirman Sena (MNS) workers vandelised a PWD office in Navi Mumbai, a group of its party workers protesting against chronic issue of potholes in the city on Tuesday dug up the road right outside the Mantralaya.
A video in the connection surfaced, in which around 10 MNS workers can be seen damaging the road outside the administrative headquarters of the Devendra Fadnavis government.
On July 16, MNS workers vandalised a PWD office in Navi Mumbai over pothole-related deaths in the state.
In a video, the party workers were seen throwing chairs and damaging office property.
Maharashtra PWD minister Chandrakant Patil, who earlier got criticised for claiming that potholes cannot be entirely blamed for accidents, said he didn't mean to hurt anyone's sentiments.
"I did not mean to hurt anyone's sentiments. I had made a general statement," Patil told ANI.
Around 6 persons have lost their lives in and around Mumbai due to potholes this monsoon season. The problem has escalated due to incessant rains.
According to data, nearly 3,600 people had died due to potholes in 2017 across the country.
(ANI)