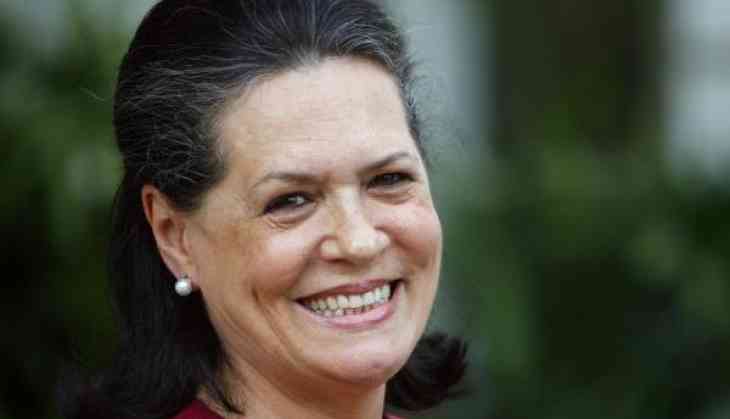 Presidential polls: BJP tears into Sonia over her 'fight of ideology' remark
After Sonia Gandhi stated that the Presidential election was a fight of "ideology, principle and truth" for the grand old party, the Bharatiya Janata Party (BJP) on Thursday remarked that the Congress national president had forgotten about her promises of supporting the Dalits after Ram Nath Kovind's name was announced as the National Democratic Alliance's (NDA) Presidential nominee.
Speaking to ANI, BJP leader Kailash Vijayvargiya said, "I feel very sad to believe that the Congress still has hopes of winning the Presidential polls. Earlier, they supported the Dalits and promised to stand by them at all times, but now when Ram Nath Kovind is contesting for the post, Sonia has forgotten her promises and demands that Meira Kumar should win and be elected. In this way, we get to see the real face of the Congress and their love for the country."
Yesterday, Congress president asserted that the Presidential election was a fight of ideology, principle and truth for them and they would fight for it.
Opposition Presidential candidate Meira Kumar filed her first nomination in the presence of Sonia Gandhi, former prime minister Manmohan Singh and other senior leaders.
Before filing her nomination papers, she reiterated that it was upsetting for her to see that the bug of casteism was still feeding upon India, which otherwise wants to advance in all aspects.
"It is very upsetting, unfortunate that a country like India, which wants to advance in every aspect, is using a mentality which is so narrow and dividing, that too also when we are fighting for presidentship," she said.
Congress vice-president Rahul Gandhi also took to Twitter to congratulate Meira, saying she represents the values that bind people together as a nation.
"Against the ideology of divisiveness she represents the values that bind us as a nation&a ppl.Proud to have @meira_kumar Ji as our candidate (sic)," Rahul said.
Union Minister M. Venkaiah Naidu also filed the fourth set of nomination papers on behalf of NDA's presidential candidate Ram Nath Kovind.
The Presidential elections are set to take place on July 17 and counting will take place on July 24.
-ANI