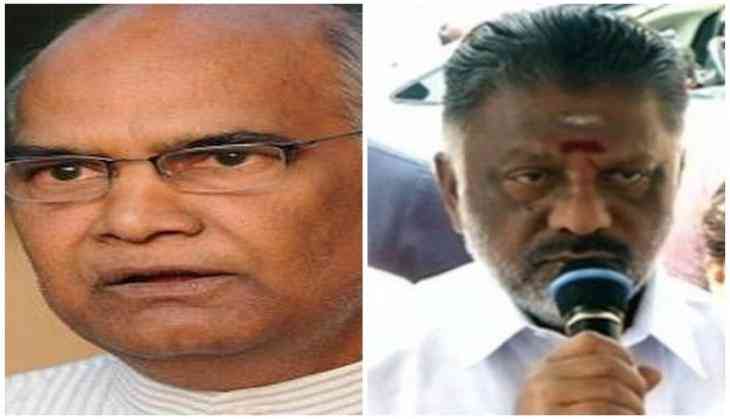 The All India Anna Darvida Munnetra Kazagham (AIADMK) faction led by O. Panneerselvam on Thursday announced that they will support National Democratic Alliance (NDA) presidential candidate Ram Nath Kovind as the latter is best fit for the job.
"Ramnath Kovind is best fit for the job and we have supported him based on his credentials," Panneerselvam said.
" BJP chief Amit Shah had a word with me and we have accepted his request and decided to support Ram Nath Kovind," he added.
Tamil Nadu Chief Minister Edapadi K. Palanisamy yesterday announced that the ruling AIADMK will support Kovind.
Earlier, the NDA has announced Kovind as its candidate for the upcoming Presidential polls.
The announcement was made in a press briefing by Amit Shah.
The election for the next President of India is to be held on July 17 as President Pranab Mukherjee will demit the office on July 25.
The Election Commission of India (ECI) issued the notification in this regard and the process of the nomination has started that will continue till June 28.
-ANI