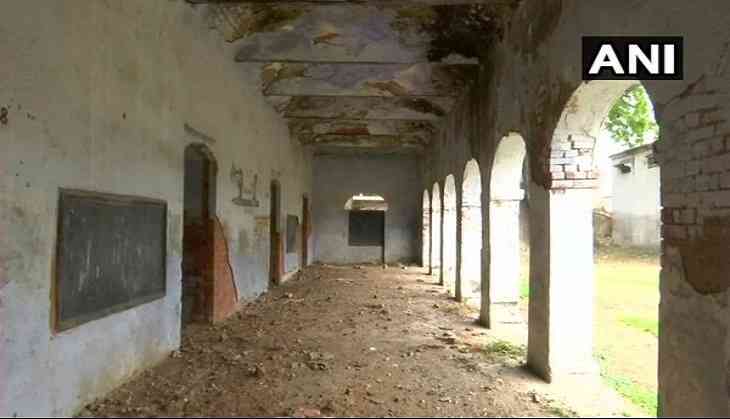 Poor condition of a school building in Uttar Pradesh's Faizabad has made it increasingly difficult for students to engage in regular studies.
Students of Classes 1 to 8 are forced to study in one room, owing to the critical condition of the building.
The lone teacher for primary, Mukesh Kumar Yadav said, "A total of 55 students study here. I teach them in one room as no other room is in usable condition. There are no toilets, fans or facility of clean drinking water in the school."
Mukesh said he approached each and every authority in Faizabad regarding the impoverished condition of the school, but he did not receive any response from them.
He also said that apart from lack of clean drinking water and fans, the absence of a boundary makes the children vulnerable to cattle that enter the school premises and attack the kids.
When asked how the school manages to run in spite of these hindrances, Mukesh said that being a teacher, it is his duty to impart knowledge to his students in all circumstances.
(ANI)