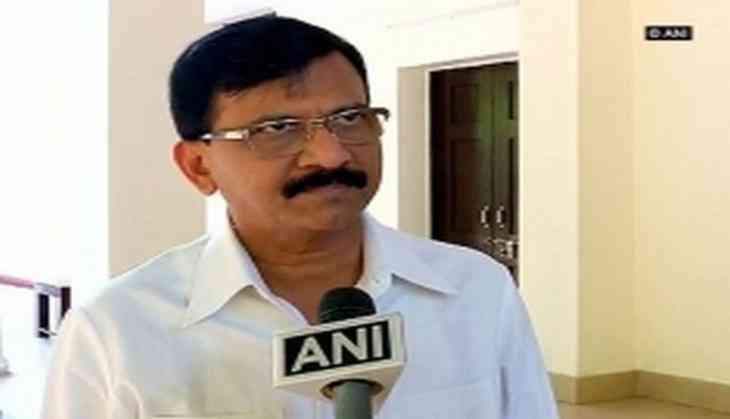 The Shiv Sena on Monday said that each and every elected representative should be denied of the voting rights if they refuse to stand up when the National Song, Vande Mataram, is played in the House.
"The context of Vande Mataram that is existing in the country is unfortunate. After these many years, there are people who deny to sing the National Song. The voting rights of all those elective representatives, who do not stand up when Vande Mataram is played, should be seized and they should be disqualified," Shiv Sena MP Sanjay Raut told ANI.
He added that just as there is a law for cow protection, in the similar way there has to be a law made for this also.
"I am not targetting all Muslims here. These people not following the patriotic nature of this nation are enticing the Muslims to go against the country. Therefore, we demand banning such representatives from contesting elections," Raut asserted.
Earlier on August 19, two All India Majlis-e-Ittehadul Muslimeen (AIMIM) corporators were suspended, after they remained seated when ' Vande Mataram' was sung at the start of the day's proceedings in the Aurangabad Municipal Corporation.
In no time, the ruling Shiv Sena-Bharatiya Janata Party (BJP) corporators rushed to the well of the house and protested against the AIMIM MLCs.
As a result, there was slanging and fisticuffs between the ruling and the Opposition corporators, with breaking fans and damaging furniture and creating a whole ruckus in the assembly.
The Shiv Sena- Bharatiya Janata Party alliance corporators also raised slogans of 'Bharat Mata Ki Jai.'
AMC Mayor Bhagwandas Ghadamode adjourned the proceedings twice and announced the suspension of the two AIMIM corporators for a day, before adjourning the house for the day.
-ANI