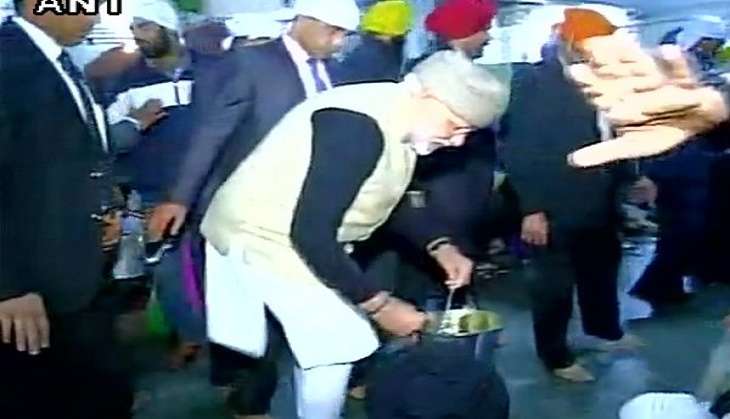 Prime Minister Narendra Modi, who reached Amritsar to inaugurate the 'Heart of Asia-Istanbul Process' conference, visited the Golden Temple and also served 'langar' to the devotees.
He was also accompanied by Afghanistan President Ashraf Ghani at the temple.
Prime Minister Modi and President Ghani will jointly inaugurate the ministerial deliberations of the conference, which will see over 40 foreign ministers and dignitaries of 14 participating countries on Sunday.
Earlier today, Prime Minister Nawaz Sharif's Adviser on Foreign Affairs, Sartaj Aziz arrived here to partake in the conference.
Pakistan, Afghanistan, Azerbaijan, China, India, Iran, Kazakhstan, Kyrgyzstan, Russia, Saudi Arabia, Tajikistan, Turkey, Turkmenistan and the United Arab Emirates are part of the Heart of Asia initiative launched in 2011 for encouraging economic and security cooperation between Afghanistan and its neighbours for dealing with the common problems of terrorism, extremism and poverty.
The process is supported by 17 other predominantly Western countries and 12 international organisations, which are also sending senior representatives.
--ANI