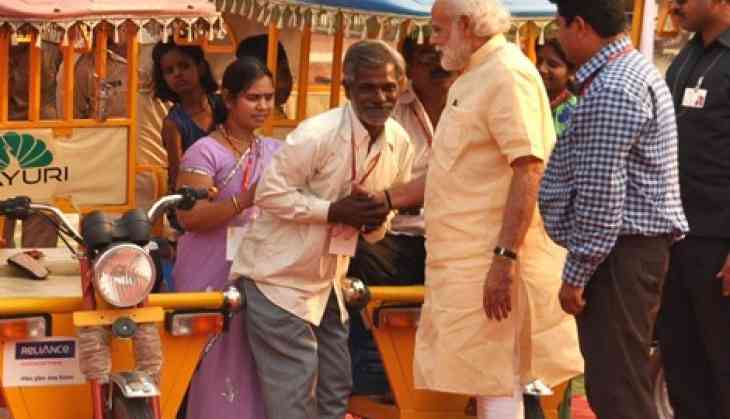 Varanasi, the parliamentary constituency represented by Prime Minister Narendra Modi in the Lok Sabha, will be a new base for the Rapid Action Force (RAF), the specialised blue dungaree donning anti-riot and crowd control paramilitary unit of the country.
A total of five battalions of the RAF were sanctioned by the central government in January this year and their new bases have now been sanctioned, a senior official said.

With these, the total number of RAF battalions in the country goes up to 15.
Apart from the temple town of Varanasi in Uttar Pradesh, the four other new battalions will be based in Jaipur (Rajasthan), Mangalore (Karnataka), Hajipur (Bihar) and Nuh (Haryana), the official said.
Varanasi will be the fourth base of the RAF in Uttar Pradesh -- the three others being in Meerut, Allahabad and Aligarh.
The process for acquiring land for the five new bases is underway and the five battalions, which are already operational, will start functioning from their permanent locations in sometime, he said.
Modi was elected as a Member of Parliament from Varanasi in the 2014 general elections.
Amongst the new bases is Hajipur which is the parliamentary constituency of union minister Ram Vilas Paswan.
A single RAF battalion has a strength of just over 1,000 personnel and it is equipped with gadgets and non-lethal weapons like pump action guns, tear smoke grenade launchers and others to enforce security and law and order in case of protests or riot-like situations.
The force is part of the Central Reserve Police Force, the country's largest paramilitary force or the Central Armed Police Force (CAPF) with over 3 lakh personnel.
It was raised and made fully operational in October 1992.
The RAF battalions are based in various parts of the country in order to cut down response time and rush the teams in the shortest possible time to counter an incident.
The 10 old RAF battalions are based in Hyderabad, Ahmedabad, Allahabad, Mumbai, Delhi, Aligarh, Coimbatore, Jamshedpur, Bhopal and Meerut.
-PTI