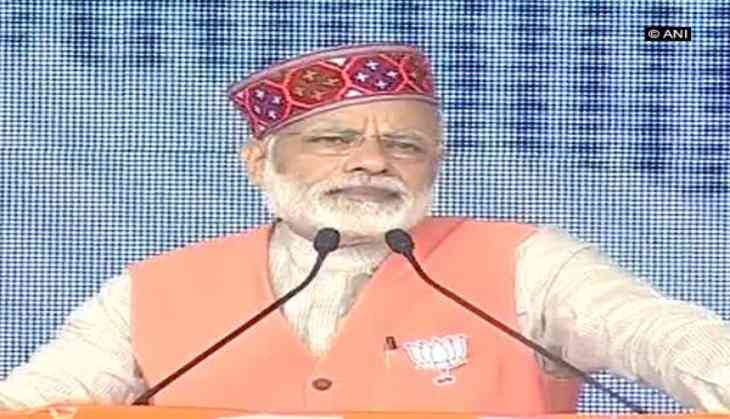 Prime Minister Narendra Modi on 2 November attacked Congress Vice-President Rahul Gandhi over his July meeting with Chinese envoy over Doklam, saying it represented a lack of primary understanding.
"During Doklam row, people said that Modi ji must not forget 1962. Isn't it insulting when these people held talks with Chinese leaders on Doklam instead of asking the elected government? This represents a lack of primary understanding," the Prime Minister said, while addressing a public rally here.
The Prime Minister further said the country was aware how the government dealt with the Doklam issue, but the Congress even raised questions on that.
Mod also said that the Congress had become a laughing stock and that they needed to introspect why people were turning away from them across the country.
"I have worked extensively in Himachal Pradesh and I am very familiar with all cities. I know each and every street here. There are five monsters in Himachal Pradesh which we need to get rid off - mining mafia, forest mafia, drug mafia, tender mafia and transfer mafia," Modi said.
The state is set to go to polls on 9 November.
-ANI