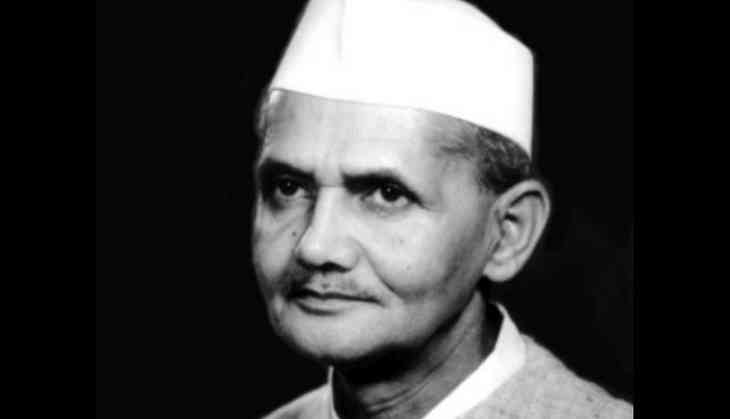 Prime Minister Narendra Modi paid tributes to former Prime Minister Lal Bahadur Shastri at Vijay Ghat on his 114th birth anniversary today.
In a tweet, Prime Minister Modi said, Lal Bahadur Shastri was the symbol of gentle personality, skillful leadership and courage.

Earlier in the day, the Prime Minister paid tributes to Mahatma Gandhi on his 149th birth anniversary. Paying homage to the Father of the Nation, he tweeted, "From today, we are entering Pujya Bapu's 150th anniversary year. It is a great opportunity for all of us to fulfill his dreams."
The day also marks the launch of 150th-anniversary celebrations of Mahatma Gandhi.
Later in the day, Prime Minister Modi will attend the closing session of the Mahatma Gandhi International Sanitation Convention (MGISC) at Rashtrapati Bhavan Cultural Centre. MGISC has been a 4-day international conference that has brought together Sanitation Ministers and other leaders in WASH (water, sanitation and hygiene) from around the world.
At this event, the Prime Minister will visit a mini Digital Exhibition. He will be accompanied by the Secretary General of the United Nations, Antonio Guterres. From the dais, the dignitaries will launch commemorative postage stamps on Mahatma Gandhi, and a medley CD based on Mahatma Gandhi's favourite hymn - "Vaishnav Jan."
The Swachh Bharat Awards will also be distributed on this occasion.
The Prime Minister will also inaugurate the first Assembly of the International Solar Alliance at Vigyan Bhawan. The same event will also mark the inauguration of the second IORA Renewable Energy Ministerial Meeting, and the 2nd Global RE-Invest (Renewable Energy Investors' Meet and Expo). Guterres will also be present on the occasion.
-PTI