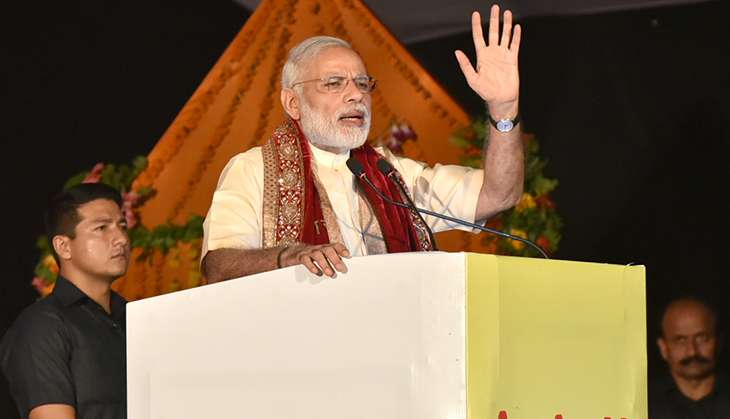 Prime Minister Narendra Modi inaugurated the integrated terminal building of Vadodara's Harni Airport on 22 October. The new terminal is spread over 18,120 square metres and has the ability to handle 700 passengers (500 domestic and 200 international) per hour.
At the event, PM Modi spoke about the importance of air connectivity. "Air connectivity is vital from point of view of tourism sector growth; better air connectivity means more tourists and better economic growth," he said,
He said that he was "happy" to see that at least two airports Kochi and Vadodara have joined the green movement. "Happy that two airports in India have joined the green movement - one in Kochi and the other one in Vadodara," he said.
PM Modi also said that India's first Railway University will be opened in Vadodara.
This is Modi's first visit to Vadodara since he was elected Prime Minister in 2014. In the 2014 lok Sabha elections, Modi won both Vadodara and Varanasi seats. He chose to retain only the latter.