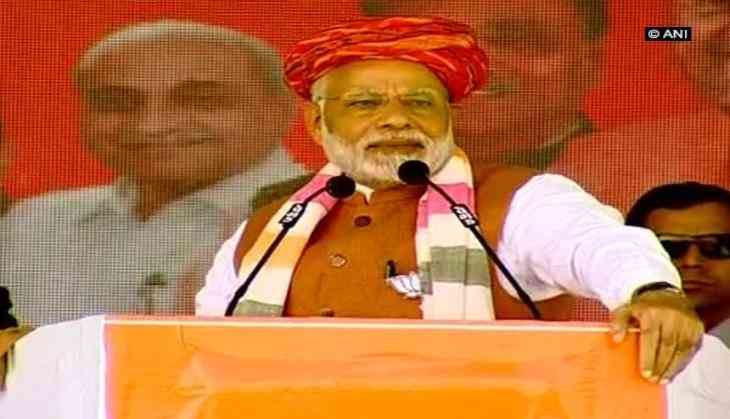 Prime Minister Narendra Modi on Monday tore into Congress for criticising the Centre for the release of 2008 Mumbai attack mastermind and Lashkar-e-Taiba (LeT) chief Hafiz Saeed from house arrest.
Addressing a rally in Bhuj of Gujarat's Kutch district, the prime minister said, "A Pakistani court released a Pakistani terrorist and the Congress is celebrating and calling it our failure. I don't know why they are celebrating this."
Congress vice-president Rahul Gandhi had, earlier, taken a dig at Prime Minister Modi following the release of Saeed, saying that the former's 'Hugplomacy' with US President Donald Trump failed. "Narendrabhai, Terror mastermind is free. President Trump just delinked Pak military funding from LeT. Hugplomacy fail. More hugs urgently needed (sic)," Rahul tweeted.
The prime minister further lashed out at the Congress vice-president and said that at a time when Doklam standoff was going on between India and China "they were hugging the Chinese ambassador," alluding to Rahul Gandhi.
Questioning the leadership of the Congress regime, the prime minister compared the steps taken by his government during the Uri attack and previous dispensation post 26/11 Mumbai attack.
"India was attacked on 26/11 and in Uri. You can see how India responded in the wake of both attacks. We conducted surgical strikes after Uri attack but did Congress do anything after Mumbai in 2008? This is the difference in leadership of their Government and ours," he added.
-ANI