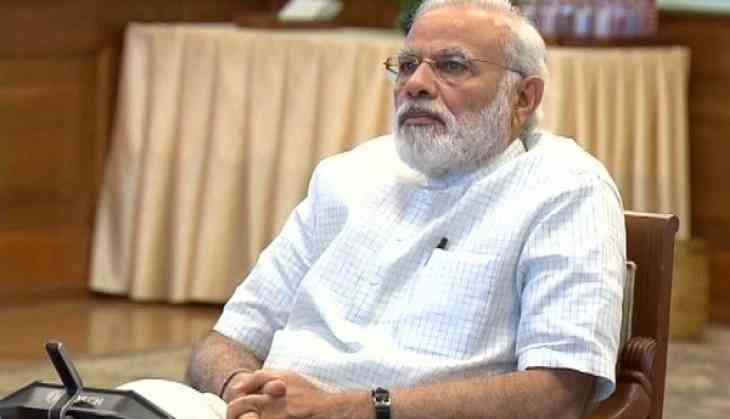 Prime Minister Narendra Modi will depart on 11 May to attend the International Vesak Day celebrations in Sri Lanka as the chief guest. This will be his second Sri Lanka visit.

He had toured Sri Lanka in March 2015. However, this visit will be apolitical.

Prime Minister's two-day Sri Lanka visit starts from tomorrow, confirmed the Ministry of External Affairs (MEA) on 10 May.

Vesask marks the birth, enlightenment and the passing of the Buddha.

It was officially recognized by the United Nations in 1999 and then Sri Lanka had played a very important role and India too had supported the Sri Lankan initiative. Sri Lanka is hosting the event for the first time.

Theme of the Vesak Day is 'Buddhist Teachings for Social Justice and Sustainable World Peace'.

Celebrated sand artist Sudarsan Pattnaik will be making world's longest sand Buddha statue at a special Vesak zone near Sri Lankan Parliament.

Various religious and political leaders, especially from countries with Buddhist connection, would be attending the event.

According to the MEA, the Prime Minister will also be attending lamp lighting ceremony at Gangaramaya Buddhist Temple in Colombo.

Prime Minister Modi will also be unveiling a plaque commemorating the foundation laying of the faculty of the Kandyan dance, which is being constructed with India's grant assistance.

The Prime Minister will also be visiting the hilly regions of Sri Lanka that host tea plantations. He will be inaugurating a 150-bed multi-specialty hospital at Dikoya.

India will be giving an aid of $2.6 billion for the hospital. Sri Lanka's hilly regions home Indian Tamil people who work in tea plantains.

India will also be participating in International Buddhist Film Festival in Sri Lanka.
-ANI