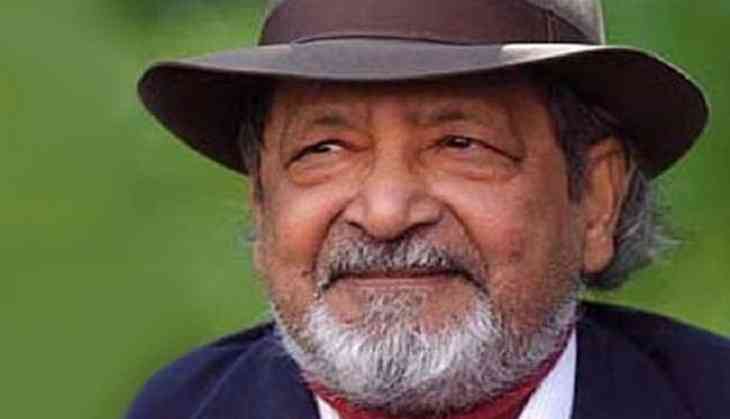 Leaders from across the political spectrum condoled the demise of Nobel Laureate author V S Naipaul, with Prime Minister Narendra Modi saying, it was a major loss for the world of literature.
Naipaul, known for his critical commentary on colonialism, idealism, religion and politics, died at the age of 85, his family said early today.
He is the recipient of numerous honours, including the Man Booker Prize in 1971 and a knighthood for services to literature in 1990. Naipaul was awarded the Nobel Prize for Literature in 2001.
The prime minister wrote on Twitter, "Sir VS Naipaul will be remembered for his extensive works, which covered diverse subjects ranging from history, culture, colonialism, politics and more."
"His passing away is a major loss to the world of literature. Condolences to his family and well wishers in this sad hour."
Madhya Pradesh Chief Minister Shivraj Singh Chouhan also condoled the author's death and said the world lost a genius.
"Deeply saddened to learn about the death of literary giant and Nobel Laureate Shri #VSNaipaul. He has inspired a whole generation of writers," he said.
"In his death the world loses a genius today. Offering my prayers to the departed soul," Chouhan said.
Congress spokesperson Randeep Surjewala also took to Twitter to condole the death of the "literary giant".
"My condolences on the passing away of Nobel Laureate #VSNaipaul - a literary giant and a modern philosopher who enthralled and influenced the world with his keen observations, creativity and often critical descriptions. May his soul rest in peace," he tweeted.
Odisha Chief Minister Naveen Patnaik tweeted, "Saddened to learn about the passing away of celebrated author & Nobel laureate #VSNaipaul."
"His works exploring colonisation, migration & unraveling of the British empire were exemplary & thought-provoking," he said.
Sir Vidiadhar Surajprasad Naipaul was born on August 17, 1932 in Trinidad into an Indian Hindu family and moved to England at 18 after receiving a scholarship to University College, Oxford.
He subsequently settled in England, although he travelled extensively thereafter.
Naipaul married Patricia Ann Hale in 1955. After her death in 1996, he married divorced Pakistani journalist Nadira Khannum Alvi.
(PTI)