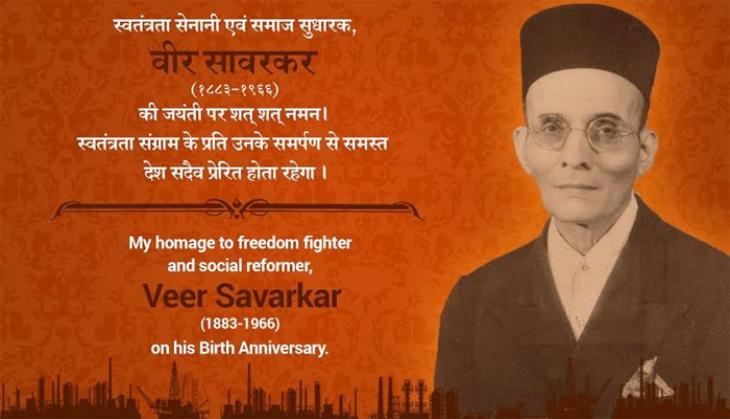 On 28 May, Prime Minister Narendra Modi paid tribute to freedom fighter Vinayak Damodar Savarkar, fondly known as Veer Sarvarkar, on his 133 birth anniversary.
PM Modi tweeted: "Bharat Ma ke saput aur anek logon ke prernasrot Veer Savarkar ki janam jayanti par unhain shat shat naman". (I salute Veer Savarkar, a true son of Mother India and an inspiration for many people, on his birth anniversary).
भारत मां के सपूत और अनेकों लोगों के प्रेरणास्रोत वीर सावरकर की जन्म जयंती पर उन्हें शत् शत् नमन।

— Narendra Modi (@narendramodi) May 28, 2016
Sarvarkar, also known as Swatantraveer Savarkar, was born on 28 May, 1883.
He was educated in Pune and London before he dove headfirst into the freedom struggle. Sarvarkar was Hindu nationalist and is credited with having coined the term Hindutva.
In 1910, he was arrested for his connections with the revolutionary group India House. He was moved to the Cellular Jail in the Andaman and Nicobar Islands and was released in 1921.
He died in Mumbai on 26 February, 1966, aged 82.