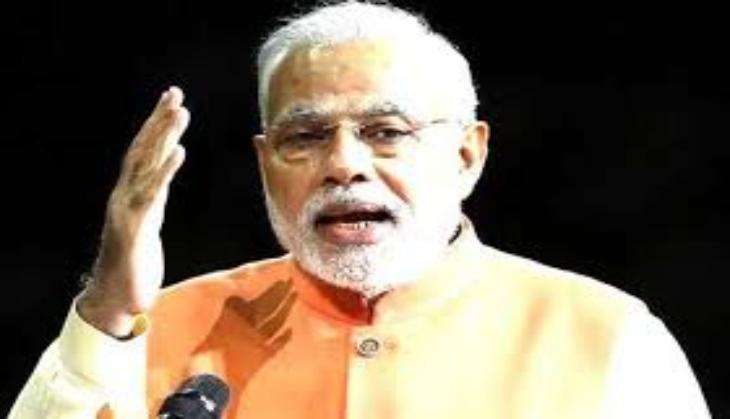 Prime Minister Narendra Modi, in an interview with Times Now, called himself "Head of the State" while talking about his foreign visits.
In a republic, which follows a parliamentary system like India, the term "Head of the State" refers to the President.
At one point during the two-hour long interview, PM Modi explained to the interviewer Arnab Goswami, that he believes that the media paints a blurred image of him. He felt it was necessary for the world to have a clear image of the "head of the state" of India.
He said, "The world wants to know who the head of the state is; if someone would want to know Modi through the eyes of the media, then he would be disillusioned of which Modi is the real Modi. If this happens, the country will be at loss"
Twitterati quickly realised that Modi had referred to himself with the title used for the President of India.
The world wants to know who the head of the state is: #PMSpeaksToArnab pic.twitter.com/O2mF852EuR

— TIMES NOW (@TimesNow) June 27, 2016
ModiJi seems to have combined President's office with PM's under himself! Calls himself "Head of the State" repeatedly.#PMSpeaksToArnab

— Sucharita Mohanty (@Sucharita4Puri) June 27, 2016
Modi refers to himself as Head of the State- to Arnab on his foreign policy -so it is official now we have a Presidential form of Govt!

— ramesh sharma (@rameshfilms) June 27, 2016
Guess in "Entire Political Science" they didn't Teach that in India, Head of State is The President #PMSpeaksToArnab pic.twitter.com/XjAuMtpxy9

— Joy (@Joydas) June 27, 2016
The world wants to know who the head of the state is: PM @narendramodi #PMSpeaksToArnab

— Jayesh Mehta (@JMehta65) June 27, 2016