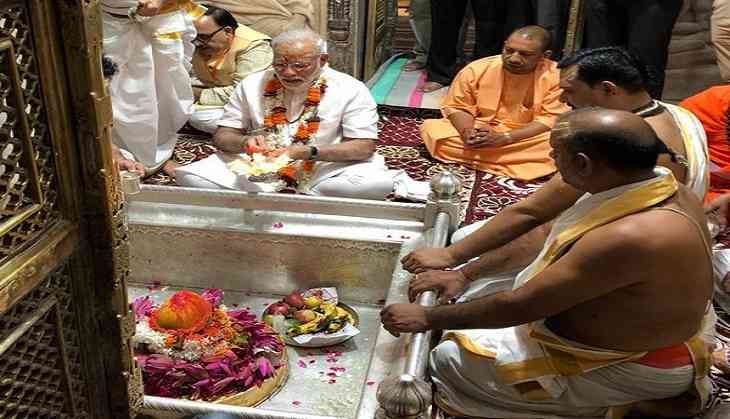 Prime Minister Narendra Modi, accompanied by Chief Minister Yogi Adityanath, offered prayers at the Kashi Vishwanath temple here on Monday on the occasion of his 68th birthday.
Thereafter, the Prime Minister paid a surprise visit to Manduadih railway station here, where he was seen interacting with locals.
Prior to this, Prime Minister Modi was welcomed by students of Kashi Vidyapeeth at his parliamentary constituency, where he interacted with students gathered there.
The children gathered at the school welcomed the Prime Minister with birthday wishes and thunderous applause.
At another gathering of school students, Prime Minister Modi urged the young children to focus on sports and play outdoors.
During the second day of his visit to Varanasi, the Prime Minister will lay foundation stones of a number of developmental projects.
(ANI)