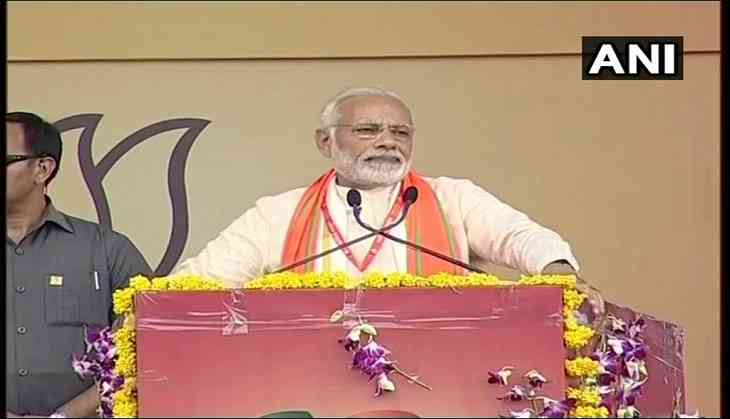 A national award in the name of Netaji Subhash Chandra Bose will be given every year to police personnel who do excellent work in rescue and relief operations during any kind of disaster, Prime Minister Narendra Modi announced Sunday.
The announcement came on the 75th anniversary of Bose's declaration of the formation of India's first independent government -- the Azad Hind Government on October 21, 1943
"From this year onwards, we will give an award in the name of Netaji Subhash Chandra Bose to police personnel who do exemplary work while rescuing and providing relief to people during the time of any disaster," the prime minister said in his address after dedicating to the nation a police memorial and museum here
Modi said the award will be announced on January 23, Netaji's birthday
The Prime Minister said the country cannot forget the services rendered by the National Disaster Response Force and State Disaster Response Force personnel in rescue and relief works during the time of any disaster
"These NDRF and SDRF personnel are our brave policemen. They are from police forces. The country will not forget their bravery, dedication and sacrifice. Many people even do not know who they are, when they rescue people and provide relief during the collapse of a building, when there is a fire or when there is a train accident," he said in a voice choked with emotions
The NDRF and SDRF are constituted with personnel from the central paramilitary forces and state police organisations respectively.
-PTI