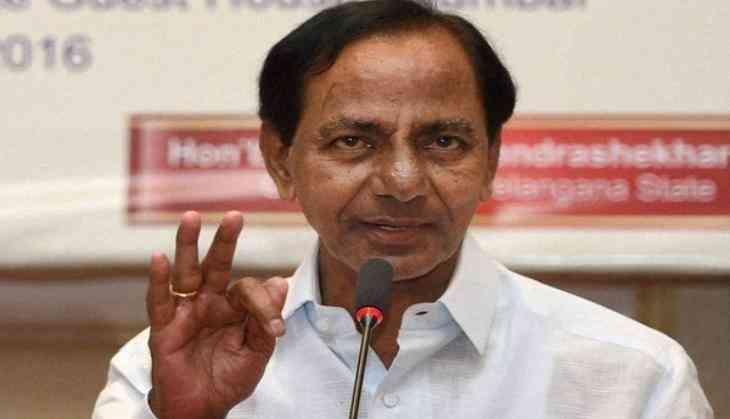 Telangana CM Birthday (ANI)
President Ram Nath Kovind and Prime Minister Narendra Modi on Saturday shared their heartfelt greetings to Telangana Chief Minister K Chandrashekhar Rao on his 63rd birthday.
The President wished a long and healthy life for the Chief Minister, over phone on this morning.
Prime Minister Modi took to Twitter to share, "Warm birthday wishes to Telangana CM Shri K. Chandrashekar Rao Garu. May he be blessed with a long life and good health."
Notably, Chandrashekhar Rao is the first Chief Minister of Telangana State, which was formed in 2014 after the bifurcation of Andhra Pradesh. He is said to have played a key role in the revival of the movement, asking for a separate State.
Speculations are high, that this time the Chie Minister's birthday will be celebrated in a grand manner at Jala Vihar.
He was born on 17 February 1954 in Chintamadaka village, Siddipeta Mandal, Medak District of Telangana State.