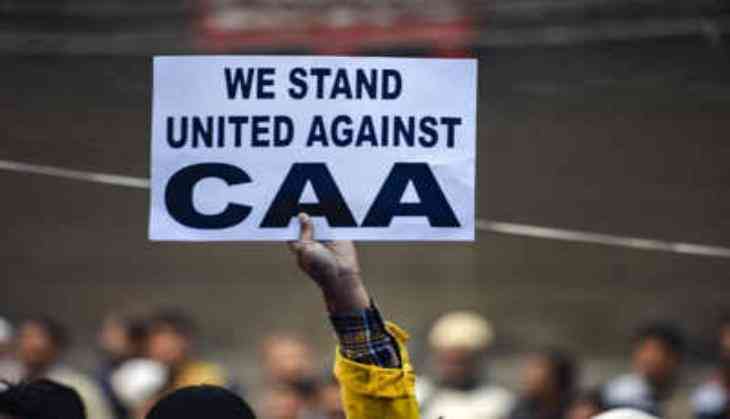 Pinarayi Vijayan-led government in Kerala has moved to the Supreme Court against the Citizenship Amendment(CAA) Act on Thursday.
The first state to challenge the newly enacted law has filed the petition seeking the Act to be declared unconstitutional under Articles 14, 21 and 25 of the Constitution of India as well as against the basic principle of secularism.
In the petition, the govt has said the Citizenship Amendment Act should be declared violative of Articles 14,21 and 25 of the Indian Constitution and the basic structure of the secular country.
Kerala is also the first state Assembly to move a resolution against the Citizenship Law. It has also challenged the Passport Act and Foreigners Act Rules.
Amid nationwide protests against the CAA, the apex court is already hearing over 60 petitions against the law.
On December 31, the Kerala govt passed a resolution demanding scarping of the CAA. The bill resolution was supported by all the members of two fronts unanimously in a special Assembly session, however, it was opposed by the lone BJP MLA.
On the other hand, non-BJP-ruled states like West Bengal had announced that they would not implement the Citizenship Law in the state.
Worth mentioning, the Citizenship Amendment Act was passed by the Parliament on December 11, 2019.
According to the act, members of Hindu, Sikh, Buddhist, Jain, Parsi and Christian communities who have come from Pakistan, Bangladesh and Afghanistan till December 31, 2014 due to religious persecution will not be treated as illegal immigrants but given Indian citizenship.
However, there have been widespread protests against the Act in different parts of the country.
Also Read: It's just bad: Microsoft CEO Satya Nadella on Citizenship Law
Also Read: Chidambaram attacks Modi govt, says If unemployment rises and incomes decline, youth may explode in anger