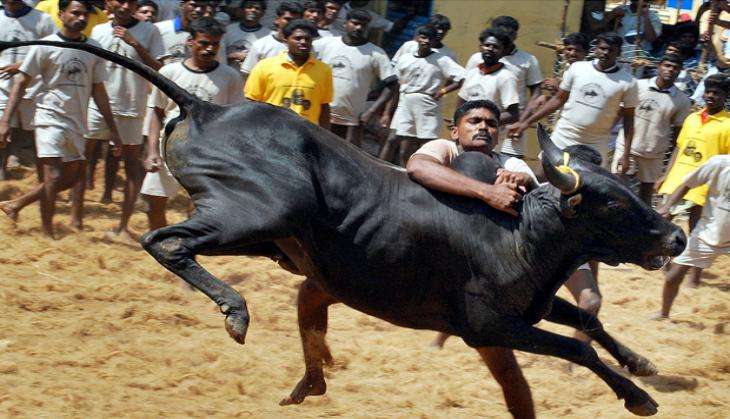 Minister of State for Road Transport and Highways Pon Radhakrishnan on Friday alleged that People for the Ethical Treatment of Animals(PETA) is unnecessarily interfering in traditional festivals like Jallikattu.
Radhakrishnan told ANI that the government should keep an eye on PETA as they are unnecessarily interfering in Tamil Nadu's culture.
Scaling the effort to safeguard the traditional bull taming sport, Radhakrishnan further said that they would put forth their concerns before Environment Minister Anil Madhav Dave and Union Home Minister Rajnath Singh.
"We will meet Environment Minister Anil Dave and will also try and meet Home Minister. We are trying our best," he added.
While Tamil Nadu Chief Minister O. Panneerselvam has surprisingly announced that Jallikattu will be organised in 'one to two days' after sending a draft ordinance to Centre, he had met Prime Minister Narendra Modi yesterday and been assured of full support.
Intending to put pressure on the state government and the Centre to take action against the ban imposed by the Supreme Court, the people in Tamil Nadu have come out on streets to express their ire against the apex court's ruling.
The Supreme Court has agreed to postpone its order on Jallikattu by a week on the Centre's request after Attorney General Mukul Rohatgi informed the court about the efforts being taken with the Tamil Nadu Government to resolve the issue.
-ANI