Days after deadly suicide bomber attack on CRPF convoy in Jammu and Kashmir's Pulwama, former Pakistan president General Pervez Musharraf on Wednesday condemned terror attack in which over 40 security personnel were killed. Musharraf also backed Pakistan Prime Minister Imran Khan against India's allegations, but on the other hand, he also accepted that Jaish-e-Mohammed involvement in Pulwama terror attack.
Jaish involvement in Pulwama attack:
"The Pulwama attack is condemnable. Jaish-e-Mohammed could have been involved in the attack. They had also tried to kill me once," Musharraf told India Today TV.
India blames Pakistan for Pulwama attack:
Musharraf, however, backed Imran Khan government in Pakistan and said that it was the Jaish-e-Mohammed that is to blame and not Pakistan government. "India has been wrongly accusing Pakistan over everything. It's time you stopped it," Musharraf
"The Pulwama terror attack was sad. Extremely terrible. There's no doubt about it. And I have no sympathy for Jaish-e-Mohammed chief Masood Azhar. He had tried to kill me too. But that doesn't prove that Pakistan government was involved in it," Musharraf said.
"I don't think Imran Khan should or will have any sympathy for Jaish. And I don't believe Pakistan government was involved in it," Musharraf added.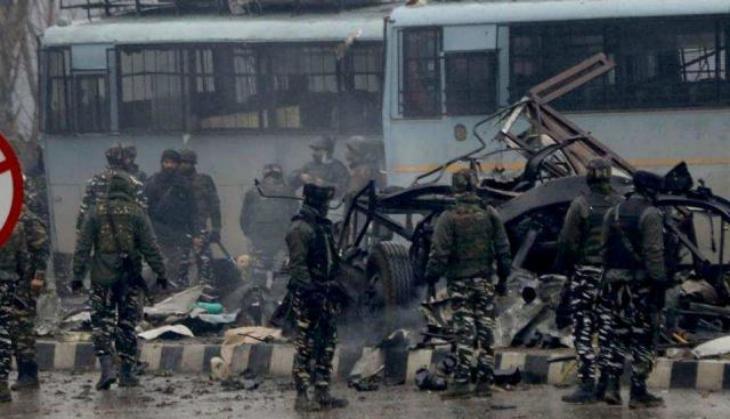 No Real Emotion for Jawans:
Further Musharraf went on to attack Prime Minister Narendra Modi and said that he did not have any "real emotion" for the CRPF personnel killed in the Pulwama attack. "Modi ke dil mein inn logon ke liye koi aag nahin hai. Agar hoti toh woh pehle woh Kashmir ka maslaa suljhaatey," he said.
2016 Surgical Strike a farce:
While India claims of surgical strikes in 2016 after Uri attack, former Pakistan president refuted the whole idea. "You keep telling us that. But let me tell you it is all but a farce. There was no surgical strike carried out. We don't buy this idea at all," he said.
Post Pulwama incident whole country is demanding for another surgical strike against terrorism. On February 14 Pulwama terror attack over 40 CRPF personnel lost their lives.
Also read: J&K: 'Imran Khan should be given chance,' says ex-CM Mehbooba Mufti after Pulwama terror attack