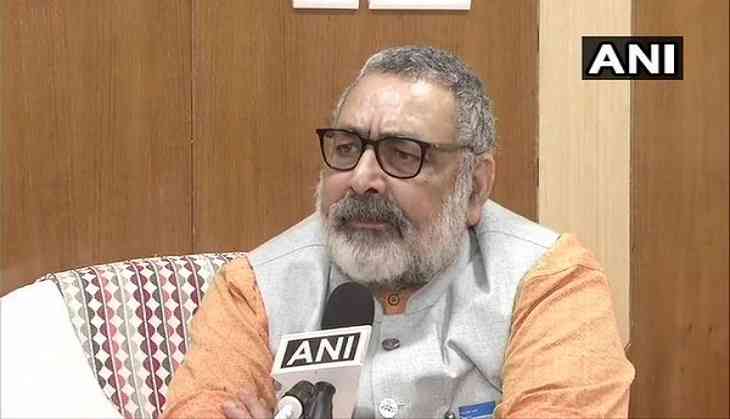 After the announcement of quantum of punishment in Patna blast case, Union Minister Giriraj Singh has questioned the 'silence' of 'tukde tukde gang' and commented that real danger to India comes from hidden traitors.
"India doesn't face any threat from enemies outside the country. If India faces any threat, it's from hidden traitors. Today, the court has given punishment (in 2013 Patna blasts). I'm pained to see that no member of 'tukde tukde gang' is speaking on this," Union Min Giriraj Singh was quoted as saying by ANI.
Four convicted SIMI terrorists were awarded capital punishment by a special National Investigation Agency (NIA) court in Patna on Monday for conspiring and executing serial blasts at a rally in Gandhi Maidan on October 27, 2013.
NIA Court Patna pronounced quantum of punishment for 9 convicts-4 got capital punishment, 2 got life imprisonment, 2 got 10-year imprisonment, and one was awarded 7-year imprisonment.
Blasts had occurred at the venue of then PM candidate Narendra Modi's rally.
Maharashtra: Anil Deshmukh appears before ED; questions Param Bir Singh's 'whereabouts'
(With ANI inputs)