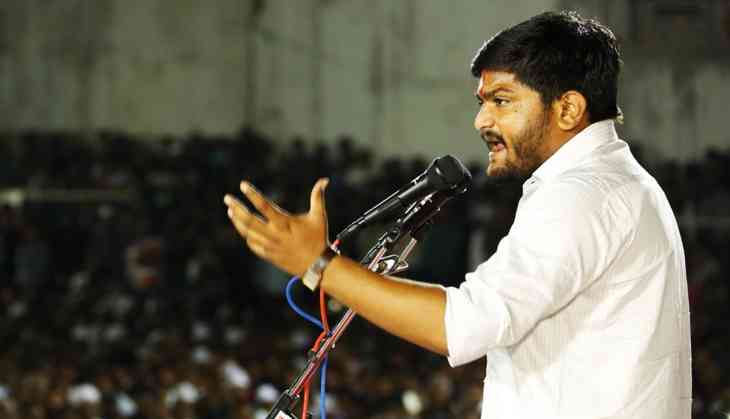 Patidar quota agitation leader Hardik Patel was detained by Ahmedabad Crime Branch on Sunday morning before he was set to take part in a hunger strike.
Hardik and other Patidar leaders were on their way to Nikol assembly constituency of Ahmedabad district when they were detained by the crime branch. The group was intended to take part in a one-day hunger strike over the issue of reservation.
Earlier in the day, the 25-year-old social-political activist tweeted, "To stop today's one-day hunger strike, our 130 agitators have been arrested so far and 58 agitators are under house arrest at my residence. Over 200 policemen are posted around my house. Why does Bharatiya Janta Party (BJP) fear indefinite strike so much."
On July 25, Patel along with his two aides was sentenced to two years of imprisonment by a local court in Gujarat for inciting violence during a protest rally held in 2015. They, however, were later granted bail with a direction to file an appeal in the Gujarat High Court within a month.
(ANI)