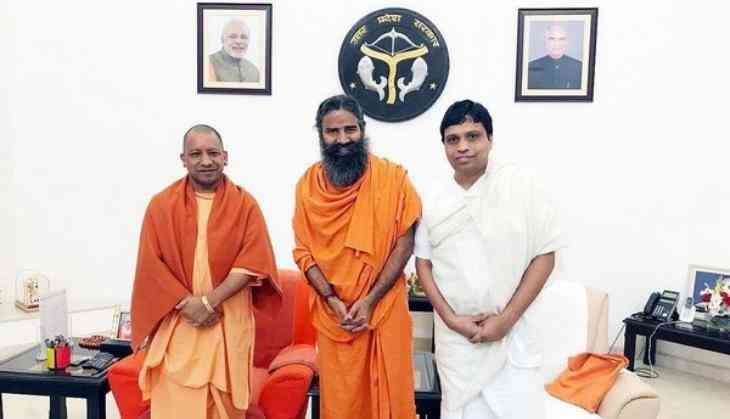 Patanjali to invest in Uttar Pradesh
Yoga Guru Baba Ramdev along with Managing Director of Patanjali, Acharya Balkrishna met Uttar Pradesh Chief Minister Yogi Adityanath on Sunday to discuss about various areas where Patanjali can contribute in the state.
"Patanjali under the guidance of Chief Minister Yogi will work on various areas in UP. Patanjali will also work on services pertaining to cows. Patanjali is working towards the dreams of Prime Minister Narendra Modi," said the founder of Patanjali.
He added that Patanjali is also working towards boosting employment in the state.
"New factories will open up in Noida and Bundelkhand and Chief Minister Yogi is supporting us throughout. New products will also come in market," Baba Ramdev added.
Baba Ramdev also talked on the issue of Triple Talaq and said that justice should not be denied in the name of religion, adding that they will welcome the verdict of the Supreme Court.
-ANI