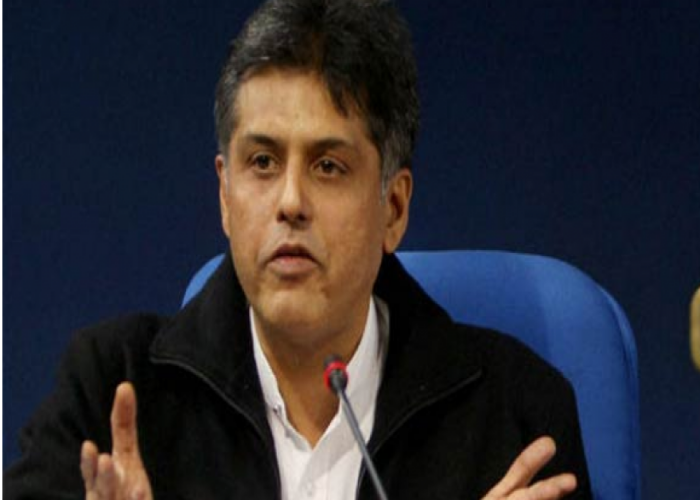 In the wake of the Panama Papers Leak controversy, Congress spokesperson Manish Tewari on Monday said that the issue needs to be handled carefully.
Over 500 Indians feature on a list of offshore companies, foundations and trusts set up for them by Panama-based law firm, Mossack Fonseca. The 11 million leaked documents from the firm, headquartered in Panama, have revealed the names of prominent figures from around the globe.
Talking to ANI, Manish Tewari aired his doubts over whether the Modi-led government had the 'will' to bring back all the black money, as promised in the run-up to the 2014 general elections.
"Panama papers only reveal the vehicles which have been used by certain entities in order to park their assets or wealth abroad. They really do not disclose how much wealth or assets are parked where," saidTewari.
"The second question, however, would be," he said, "with regard to legality and illegality of the actions of these entities, so the question of legality and illegality in each transaction would have been gone into whether somebody has broken the laws of the land or has done something which the law allows."
"Therefore, this is an issue that needs to be looked at extremely carefully, but I doubt whether this government, which had promised that they will bring all black money back within 100 days, really has either the appetite or the will to do it," he added.
According to an Indian Express report, the Panama Papers feature names including film stars Amitabh Bachchan and Aishwarya Rai Bachchan, corporates including DLF owner KP Singh and nine members of his family, the promoters of Apollo Tyres and Indiabulls and Gautam Adani's elder brother, Vinod Adani. Two politicians who figure on the list are Shishir Bajoria from West Bengal and Anurag Kejriwal, the former chief of the Delhi unit of the Loksatta Party.
-With Agency Inputs