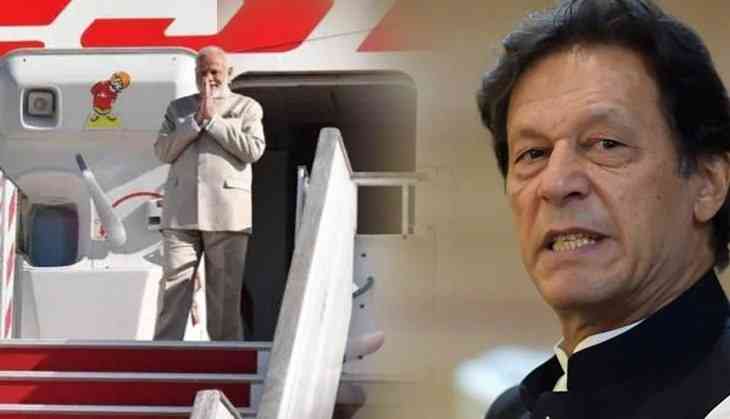 Pakistan is all frustrated after the US denied intervene in Kashmir issue and Trump said that it is a bilateral issue of India. Pakistan PM Imran Khan who declared himself as a brand ambassador of Kashmir in front of the world is now deciding to close all its airspace for India, blocking all air routes for Indian flights.
Pakistan's Federal Minister of Science and Technology Fawad Chaudhry said that Prime Minister of PM is considering to stoppage of routes of impeding Indian trade.
"PM [Imran Khan] is considering a complete closure of air space to India. A complete ban on the use of Pakistan's land routes for Indian trade to Afghanistan was also suggested in a cabinet meeting. The legal formalities for these decisions are under consideration...Modi has started we'll finish!" Fawad Chaudhry tweeted.
This move came after the cabinet meeting held Tuesday to discuss Kashmir issue in Islamabad. The meeting was head by PM Imran Khan, who also discussed the current situation in Jammu and Kashmir. He also took a decision on what action Pakistan will take against India.
Noticeably, the decision came after PM Modi used Pakistani airspace from returning to France, United Arab Emirates and Bahrain.
Also Read - Imran Khan issues nuclear threat over Kashmir issue; netizens say, 'India doesn't get scared by fake nukes'