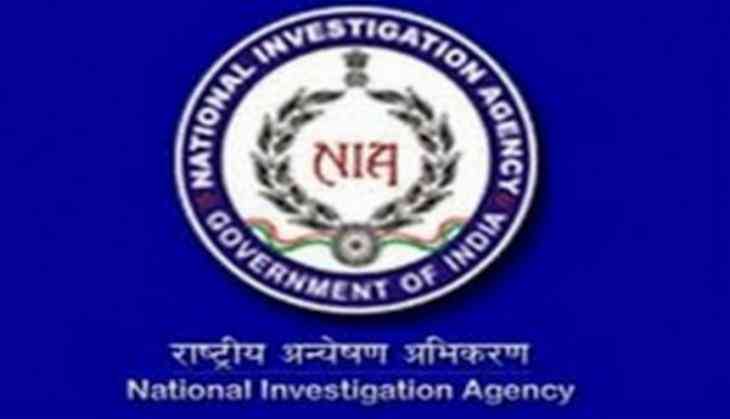 The National Investigation Agency (NIA) on Monday conducted a raid at the house of the Chairman of Jammu Kashmir Social Peace Forum (JKSPF), Devinder Singh Behl, in connection with terror funding case in Nowshera.
The NIA yesterday interrogated Behl at his residence over his suspected connections with separatist elements.
The NIA also conducted searches at various premises of Behl, who is also a member of the legal cell of the Hurriyat.
He is a close associate of a top Hurriyat leader and regularly attends funerals of militants.
During the searches, the NIA team recovered four mobile phones, one tablet, other electronic devices, incriminating documents, financial papers and some other articles.
The NIA is investigating into his role as courier as he is suspected to be involved in routing funds to the separatist leaders from Pakistan based handlers.
Earlier on Wednesday, separatist leader and Democratic Freedom Party (DFP) chairman Shabir Shah, was sent to a seven-day Enforcement Directorate (ED) custody in connection with a terror-funding case.
On July 24, the NIA arrested seven separatists over money laundering charges for funding terror in the Kashmir Valley.
All seven separatist leaders - Altaf Shah, Ayaz Akbar, Peer Saifullah, Mehraj Kalwal, Shahid-ul-Islam, Naeem Khan and Bitta Karate - were later sent to 10-day NIA custody.
The accused have been charged under various sections of the Indian Penal Code (IPC) and the Unlawful Activities (Prevention) Act.
Six of them were arrested from Srinagar, while Bitta Karate was arrested from New Delhi.
The NIA is said to be probing all aspects of funding to separatist leaders and how they reportedly used these funds to fuel unrest in the Kashmir Valley.
-ANI