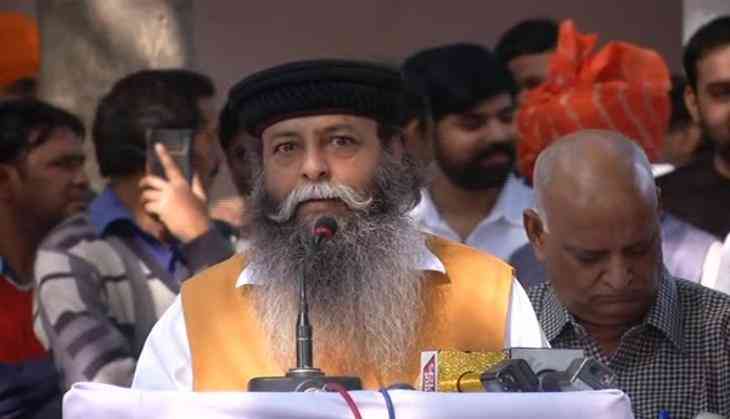 Bharatiya Janata Party (BJP) Haryana state media coordinator Surajpal Singh Amu on 28 November lashed out at Chief Minister Manohar Lal Khattar for not meeting the members of the Shri Rajput Karni Sena even after giving an appointment, in connection with the 'Padamavati' row.
Speaking to ANI, Amu said, "I want to request Prime Minister Narendra Modi to talk to Haryana Chief Minister Manohar Lal Khattar and ask him that why they have insulted the Rajput society delegation that came here today. The Chief Minister had himself given an appointment to Karni Sena members and left without meeting them. Why didn't he meet people who had come to meet him from Rajasthan? If you want to oust us from party, go ahead but don't insult us."
"They cannot behave like this with us. I condemn the behaviour of the chief minister towards the president of Shri Rajput Karni Sena, Sukhdev Singh Godamedhi. I don't want to associate myself with the BJP because they are indirectly insulting us," Amu added.
"I have been working with him for the past 22 years and I know everything about him in full detail. He himself belongs to the village of Rajputs. He must answer the nation about his change in nature. Jat, Saini and almost all the communities are against him, but we are with them since the beginning, but I think they do not want us anymore. When there is a ban on movie 'Padmavati' in states like Rajasthan, Madhya Pradesh and Gujarat, then why Haryana Government is not putting a restriction and on the same. For whom are they waiting?" the BJP leader added.
Earlie on 25 November, the Shree Rajput Karni Sena demanded full ban on film 'Padmavati' in Haryana. Khattar had, on 22 November, said Haryana will take a decision on permitting screening of film 'Padmavati' in the state after it gets clearance from the Central Board of Film Certification (CBFC).
The period drama directed by Sanjay Leela Bhansali and starring Deepika Padukone, Ranveer Singh, and Shahid Kapoor has been facing protests from Shri Rajput Karni Sena for allegedly tampering with historical facts.
In Haryana the film isn't banned.
Mahipal Singh Makrana, the president of Rajasthan unit of Shri Rajput Karni Sena, said, "When other states have banned Padmavati, then why can't Haryana? Maharani Padmavati was a Hindu Rajput princess. The chief minister is ruling the state due to bhagwa (saffron) power. If you (BJP) talk about Hindutva, then you must respect the feelings of Hindus."
Also read: Padmavati row: SC to hear plea against the film today
Amu had earlier announced a reward of Rs 10 crore for beheading Deepika and Bhansali.
-ANI