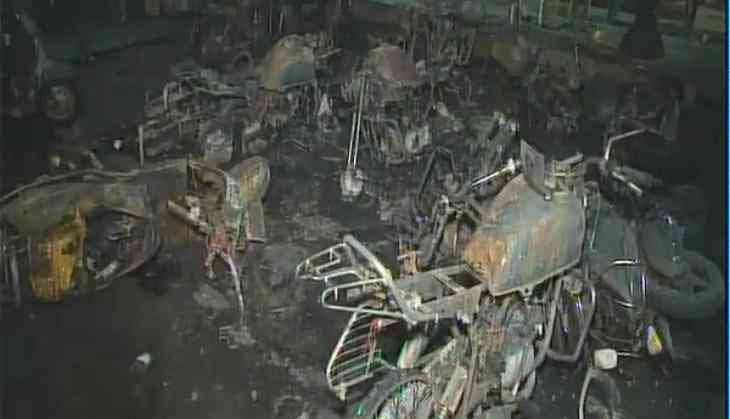 Padmaavat row: Protestors vandalise mall, torch vehicles in Ahmedabad
A group of people vandalised a mall and torched vehicles in Gujarat's Ahmedabad city on Tuesday evening, to protest against the release of the film 'Padmaavat'.
The mall manager, Rakesh Mehta, told ANI that "the men attacked the mall even though it had displayed boards outside saying the film will not be screened there."
Meanwhile, a group of men had also vandalised an area outside a multiplex in Ahmedabad's Thaltej and torched vehicles in protest.
Earlier in the day, Deputy Chief Minister Nitin Patel said "the government will not allow anyone to resort to violence and police will stake stern action on them."
Also, Section 144 of the Criminal Procedure Code (CrPC) has been imposed in Gurugram.
The release of the film was delayed as it was protested by the Rajput community and others across the country for showing Queen Padmavati in low light.
Sanjay Leela Bhansali's 'Padmaavat' starring Deepika Padukone, Shahid Kapoor and Ranveer Singh will finally be released on January 25.
-ANI