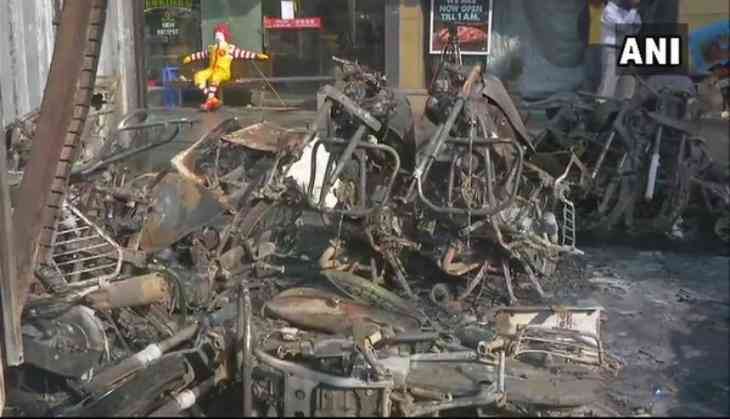 Ahmedabad Vandalised (ANI)
The Ahmedabad Police on Wednesday arrested 48 people from various locations under act of rioting for unleashing violence in the city in connection with the release of controversial movie 'Padmaavat'.
"Incidents take place at three-four locations simultaneously. Police managed to stop protesters from entering multiplexes and malls. 48 people were picked up last night from various locations under act of rioting. Key conspirators identified after interrogation, four FIRs registered", AK Singh, Commissioner of Police (CP), Ahmedabad said.
Yesterday, sixteen people were arrested from Ahmedabad, after a frenzied mob went on a rampage outside Himalaya Mall in the city to protest against the release of 'Padmaavat'. The shops were vandalised and vehicles parked outside the mall by the mob.
Earlier on Tuesday, in a similar incident, a group of people vandalised shops at a mall and a cinema hall in Ahmedabad and targeted vehicles that were parked outside it shortly after a candle march was carried out by Karni Sena activists against the release of 'Padmaavat'.
Sanjay Leela Bhansali's 'Padmaavat' starring Deepika Padukone, Shahid Kapoor and Ranveer Singh will finally be released on January 25.
--ANI