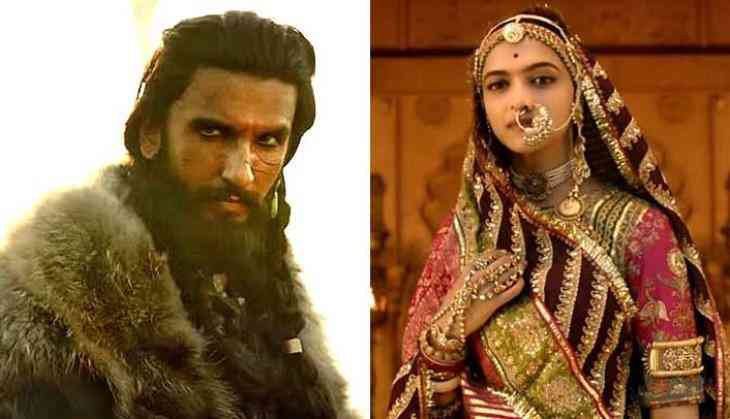 Sanjay Leela Bhansali film Padmaavat has faced countless conflict throughout the year, from its name change to the delay of release date. Rajput Karni Sena accused the actress Deepika Padukone and makers of Padmaavat of deforming historical facts. MIM President Asaduddin Owaisi depicts the most controversial Hindi film Padmaavat as "Bakwaas" (Waste) and "Manhoos" (Curse-ridden) and insists Muslims to not to watch it.
"The film is a "Bakwaas". Do not waste your time by watching the film. It incidentally is based on a story written by a Muslim writer," Owaisi said.
Owaisi was addressing a public meeting in Warangal city on Wednesday as part of the all-India campaign on "Save Sharia". While addressing public, Owaisi called on Muslims, particularly urged the youth to not to watch Padmaavat and squander their money and time on a movie that spins around Rajput queen Rani "Padmavati" and emperor "Alauddin Khilji".
Padmaavat is a 'manhoos' (curse-ridden) and 'ghaleez' (bad) film. "Do not run after it. Do not watch it, Asaduddin Owaisi said.
Meanwhile, taking dig over Triple Talaq (Muslim Law) Owaisi also attacked PM Narendra Modi. He said a 12 member panel had been set up to review the "bakwaas" film Padmaavat and suggested cuts. Owaisi added that the central government is showing so much interest in a movie based on the fiction that was written by poet Malik Mohammad Jayasi in 1540.

"But when it comes to the Muslim law (triple talaq issue), the Prime Minister did not bother to consult Muslim leaders," he said.
According to a report in TOI, Owaisi also said Rajput's are united and Muslims are divided and also asked Muslims to learn from them. "They are showing a mirror to us. They have stood united on the issue and they do not want the movie to be screened. But Muslims are divided. They do not raise their voice when attempts are made to change the Islamic law," Owaisi said. Owaisi is on tour in the state and holding public meets as a part of "Save Sharia."
The filmmakers moved the Supreme Court against the ban on the film in six Indian states. The SC stayed the ban on Padmaavat, and ensured countrywide release on January 25, 2018.